Hello!
Jo-Ann from Inspiration Pie has tagged me for the Unpopular Opinions Tag. Go check her blog out, it has such diverse and interesting content and she is a great person – you can read her answer to this tag here!
A POPULAR BOOK OR BOOK SERIES THAT YOU DIDN'T LIKE
Lord of the Flies. I guess I was just not the right audience for this book – it seems that it's very common for young Americans to read this in school and maybe I was too old already and had read too many books that were much more disturbing than this . I was not horrified by this book, but rather bored. Most of it was incredibly predictable and the ending just disappointing. But, most of all, the author excuses the lack of female characters (with NO girls at all) bt saying this story would absolutely not happen the same way with girls in it, and he wanted it to represent "society" and "not just as lovers or man and wife", which to me sounds like a lazy excuse and also a sexualization of the girls that would have been somewhere from 5 to 10-year-olds. You can see an interview with the author here.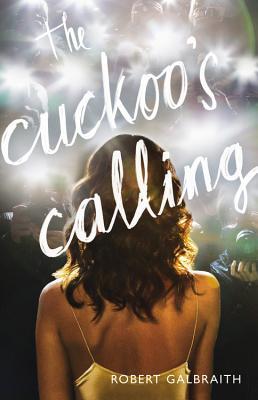 A POPULAR BOOK OR BOOK SERIES THAT EVERYONE ELSE SEEMS TO HATE BUT YOU LOVE
I don't think there is a book/series that people hate that I love… but maybe a more controversial one is The Cuckoo's Calling by Robert Galbraith, which I had heard so much about, with many people hating it and most people disappointed. Maybe it was because of that already a lower expectation, but I liked it – didn't love it, but I found it an entertaining read all in all, although I didn't care much for the detective. I gave it 3 stars in Goodreads. Is the series out yet?
AN OTP (ONE TRUE PAIRING) THAT YOU DON'T LIKE
Romeo and Juliet. Ugh. Communication skills, people? And some anger management classes?
A POPULAR BOOK GENRE THAT YOU HARDLY REACH FOR
There are not many romance books that I actually liked, so I think twice before picking up something from that genre. That is possibly because I haven't tried too many yet, though. The endless descriptions of lovey-dovey scenes that are all too common bore me so much, plus the plots a lot of times are quite predictable.
A POPULAR/BELOVED CHARACTER THAT YOU DO NOT LIKE
Holden Caulfield, from Catcher in the Rye. Seems a little random, but I read this book two or three times in high school and couldn't for the life of me care for the main character. He seems to me all too angsty and self-centered and his personality bore me. But I know some people who found him so relatable, and I look at those people like "how???". Let me know in the comments if you liked this book!
A POPULAR AUTHOR THAT YOU CAN'T SEEM TO GET INTO
Jojo Moyes; she wrote Me Before You, among other books, and I have read both that one and The Last Letter from Your Lover, and did not quite like either. They were entertaining, but not captivating and I didn't like her writing style. I found the romance not all that convincing, the characters too unrealistic. Please don't kill me, guys.
A POPULAR BOOK TROPE (OVERUSED PLOT DEVICE) THAT YOU'RE TIRED OF SEEING
Love at first sight. It is just not believable (I'm looking at you again, Romeo and Juliet).
A POPULAR SERIES THAT YOU HAVE NO INTEREST IN READING
Outlander, by Diana Gabalton. I have watched a few episodes of the TV series, which seems to follow the first book closely, and didn't get intested. I cannot quite explain why, as it has all the elements of a book series that I would like.
THE SAYING GOES "THE BOOK IS ALWAYS BETTER THAN THE MOVIE", BUT WHAT MOVIE OR TV SHOW ADAPTATION DO YOU PREFER MORE THAN THE BOOK?
Sherlock Holmes. I have read only a couple of the books, but I did not like the style at all. Most people seem to really like them, though. The TV series, however, I found so addicting! I also enjoyed Elementary, and found Lucy Liu a fantastic Watson.
I tag: