Hello!
So I thought it would be interesting to write a post on the popular books I've been seeing a lot of buzz about but have decided, for one reason or another, not to buy or read it (at least for now! Who knows?)
As a person who reads around 30 books a year and with over 90 books on my TBR (I know, not that much for a blogger, but quite so among other groups), I tend to be quite ruthless when deciding if a book stays on my TBR or not. So the books below aren't necessarily bad (I haven't read them, how would I know?), they just didn't make the cut. Let me know if you've read any of them and if you think I should add them to my TBR.
The Bronze Horseman
by Paullina Simons
This book tells the story of a forbidden love between Tatiana and Alexander, a soldier for the Red Army. It's set in Leningrad during WWII, which is what initially drew me to it, and I have been meaning to add more romance books on my list, but this just didn't make it. It sounds so incredibly cheesy and eye roll-worthy. From the reviews I read, it seems that although the theme of the book is so heavy and interesting, it isn't executed too well and the characters have cringeworthy personalities.
Harry Potter and The Cursed Child
by John Tiffany, Jack Thorne & J.K. Rowling
This one has dividing opinions on the bookish community – some people loved it so much, others think it ruined the whole series (we HP fans can be quite dramatic). I am unconvinced about reading it, knowing that it's a play. I would absolutely watch the play, but I don't think I would read the book. I've also heard there's many problems with the plot not totally following the book series so well.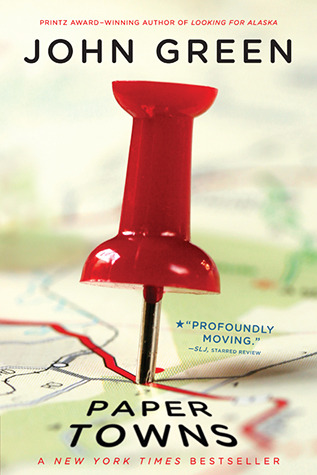 Paper Towns
by John Green
I just cannot get into the story. I know it's recently become a movie and all, but the story just sounds boring. I have read The Fault in our Stars, Looking for Alaska and An Abundance of Katherines, and I absolutely loved the first one. But the last two got me a little bored as I started to figure out his books seem to have a sort of formula of quirkiness, adventure, why-doesn't-she-love-me and sassy dialogues. I just cannot get myself to read Paper Towns too, and will probably not read any other John Green book for a while.
The Time Traveller's Wife
by Audrey Niffenegger
I cannot get interested in the story of this book for the life of me. I had actually added it to my TBR because I thought it deserved at least a chance, but took it out not that long after. It's about two people who fall in love, but the guy travels through time with no control over when and where to. From the disparate reviews I read from this, I think it's not the kind of book for me: too much romance and too many sex scenes just for the sake of it. I might watch the movie though, and maybe it changes my mind.
Fallen
by Lauren Kate
This one I just can't. I tried reading it twice in the past few years, and both times I was absolutely thrown off by the writing style and disliked the main character very much. The plot seems very interesting, but the execution is lacking to me.  The last time I made it to thirty pages before giving up.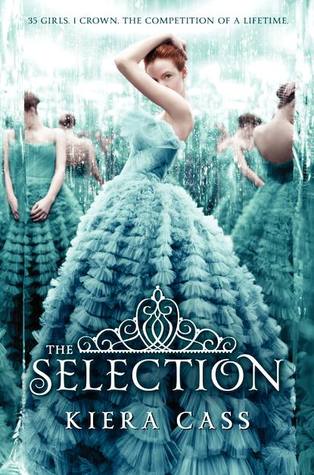 The Selection
by Kiera Cass
This book was wildly popular a few years ago and it seemed to me back then that everyone in this entire world had read it and loved it. I just cannot get interested in the plot at all. The characters' names sound silly, the story seems to be some sort of contest for a guy, complete with a love triangle and all. It just doesn't speak to me.
Other Anti-TBRs: