Hello readers!
I was tagged by Darque Dreamer Reads on this really fun tag! Thank you so much, I am quite excited to answer this one! In case you don't know her blog, Darque Dreamer has one really stylish blog, writes really great reviews and takes absolutely gorgeous pictures of books! Plus, she rates her books in fairies, so… what are you waiting for to visit her blog?
What is the Listicle Tag?
The listicle tag is a post that contains a list format for a topic or set of questions.
Rules
Create your own listicle tag, using the prompt from the person who tagged you.
Tag the creator of the post (not-so-modern-girl!) so that she can read all your brilliant posts and see how the joy of listicles is being spread.
Nominate as many people as you want!
Set those people the subject/prompt of their listicle post!
Darque Dreamer Prompt
Choose 5 books, television shows, or movies that your opinion of is different from the popular opinion.
I have answered the Unpopular Opinions Tag in this post, so I did my best not to mention the same books!
Brave New World, by Aldous Huxley is a well-beloved science-fiction dystopia which explores a world in which the government controls the population by making them… happy. I will not linger much here, as I have a review on this book coming up soon, but – I just didn't get into the hype. The story felt inconsistent and written at different paces randomly, I didn't relate to the characters (especially not the Savage) and although I appreciate the innovation and creativity of the book, I thought it was just meh.
I read Wreckage by Emily Bleeker last year on my free trial of Prime Unlimited at Amazon, and after having loaded it in my device, I read a few reviews – and oh, they were not so good. So I was very surprised when I did enjoy this book! It tells the story of an airplane accident, and its survivors ending up in an island with nothing but hope that they would be rescued one day. It was very entertaining, I really cared about the main characters and I was anxious for their well-being throughout the whole story. I think Emily Bleeker did a really good job with this one!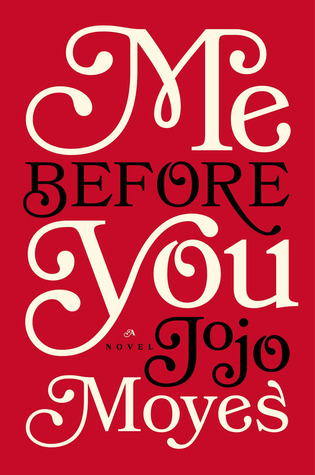 So, Me Before You has a 4.27 rating in Goodreads, and most people I know love this book so much. I was curious and conceded to the hype: but it was not a book for me. I did not get too emotional with this book and I thought Louisa had a really hard time putting herself in someone else's shoes. I did not like Will at all, and found Louisa a little hard to relate to as well. She's too Type B for my Type A personality. I do have to say I read this book very quickly, and the story flows very well. But for what I had read about it before, I expected something different.
I am not entirely sure this will count as an unpopular opinion anymore, since back when I read it The Light of the Fireflies had only stellar reviews, and now I see its rating seems to have lowered. This book tells the story of a boy who is raised in a basement with his family, without ever seeing the outside world. I liked this book so much in the beginning, that the ending (which I won't spoil) felt like a betrayal. I hated the ending so much that the whole story that comes before could not save it from receiving a 1-star review.
I think some of you will be quite shocked by this one as well, but I really didn't like The Hitchhiker's Guide to the Galaxy. I read all the books, for three reasons: I had already bought the entire collection anyways, the books are short, and I wanted to read volume #6, which was written by Eoin Colfer. The problem for me is that the humor in these books is far too absurd for my taste – I prefer subtle, sarcastic humor. Once again, most people I know love this book so much that I kept reading and wondering if the problem was with me, but I've come to terms with the fact that absurd humor isn't for me.
My prompt
Choose 5 books you loved because of where they are placed (can be either real or fictional world).
I tag…