Hello readers!
This August is a really good month for book publishing! Below are some of the books coming out throughout the month and that I really want to read. What are you guys excitedly waiting for in August?
---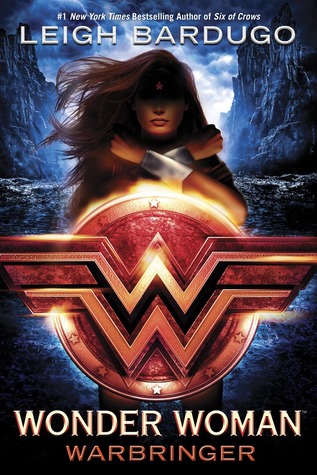 I just know I have to read Wonder Woman: Warbringer. The beautiful the cover, the amazing the story, it's just so much goodness into one book. I must confess I am not familiarized yet with Leigh Bardugo's work, I have Six of Crows staring at me on my TBR pile but I have other books to read before that one. I normally don't put many books by the same author on my TBR but… just look at this!
Goodreads synopsis excerpt: She will become one of the world's greatest heroes: WONDER WOMAN. But first she is Diana, Princess of the Amazons. And her fight is just beginning. . . .
---
I really enjoyed The Other Boleyn Girl by this author, and I am dying to get my hands on other books by her! Tudor historical fiction is such a guilty pleasure read for me. I've never read anything on Jane Grey, so I'm pretty excited to read The Last Tudor!
Goodreads synopsis excerpt: The latest novel from #1 New York Times bestselling author Philippa Gregory features one of the most famous girls in history, Lady Jane Grey, and her two sisters, each of whom dared to defy her queen.
---
I heard about Young Jane Young through this review by Emily May, who I follow on Goodreads. The moment I saw who wrote this book, I knew it was going to make its way to my TBR. I really loved Elsewhere and the story of Young Jane Young just sounds so awesome: it's basically a book for whoever gets angry when a woman is bashed for dating a married man, and he escapes with barely any bad press.
Goodreads synopsis excerpt: Young Jane Young's heroine is Aviva Grossman, an ambitious Congressional intern in Florida who makes the life-changing mistake of having an affair with her boss‑‑who is beloved, admired, successful, and very married‑‑and blogging about it. When the affair comes to light, the Congressman doesn't take the fall, but Aviva does, and her life is over before it hardly begins. She becomes a late‑night talk show punchline; she is slut‑shamed, labeled as fat and ugly, and considered a blight on politics in general.
---
I have actually already read See What I Have Done, which I did not expect to do by the time this post came up, which is why I am keeping it on this list! It's a crime fiction based on the true story of Andrew and Abby Borden's murder. My review comes up in 2 weeks, but I will say this: it's impossible to put this one down.
Goodreads synopsis excerpt: On the morning of August 4, 1892, Lizzie Borden calls out to her maid: Someone's killed Father. The brutal ax-murder of Andrew and Abby Borden in their home in Fall River, Massachusetts, leaves little evidence and many unanswered questions.
---
I am so hyped to read The Other Girl! I've received it from Netgalley and lately I've been on the mood for a good thriller (I blame The Breakdown for this) and I've read only good things about this one so far! Can't wait to read this!
Goodreads synopsis excerpt: Officer Miranda Rader of the Hammond PD in Louisiana is known for her honesty, integrity, and steady hand in a crisis—but that wasn't always so. Miranda comes from Jasper, just south of Hammond, a place about the size of a good spit on a hot day, and her side of the tracks was the wrong one. She's worked hard to leave the girl she used to be behind and earn respect in her position as an officer. However, when Miranda and her partner are called to investigate the murder of one of the town's most beloved college professors, they're unprepared for the gruesomeness of the scene.
---
 Have you guys read Magpie Murders? Well, if you are an Agatha Christie fan, you should. I enjoyed the book, but honestly I'm more hyped for this one. I enjoyed Horowitz' writing style very much on Magpie Murders, and I look so much forward to reading this whodunit! As said lately, I seem to be on a mood for thrillers. So I was veryyy excited to get approved for it on Netgalley!
Goodreads synopsis excerpt:  A wealthy woman strangled six hours after she's arranged her own funeral.
A very private detective uncovering secrets but hiding his own.
A reluctant author drawn into a story he can't control.
What do they have in common?
Unexpected death, an unsolved mystery and a trail of bloody clues lie at the heart of Anthony Horowitz's page-turning new thriller.
SPREAD THE WORD. THE WORD IS MURDER.