Rating: ★★★★☆
Recommended: Yes
Genres: Non-fiction, Humor, Science
Add it to your TBR: Goodreads, Skoob
I don't normally read non-fiction, which is a hole in my shelf I am trying to slowly fill. I've got a bit of prejudice towards non-fiction writing, which I think tends to be too dry for my taste, even if the story is wonderful, interesting and with the appeal of being real. But I am making an effort now to find the books that will prove me wrong! So, when I saw this one in a bookstore last year, I knew I had to have it (thank you, Birgit, for the gift!).
As the subtitle describes it, What If? answers a bunch of absurd questions they gathered from fans and answered them scientifically and with a lot of comics. The author also writes/draws the webcomic XKCD, which is one of the funniest ever. They are a bit science-nerdy, so I guess that isn't for everyone's taste but here is a comic so I can lure you into also becoming a fan of their work: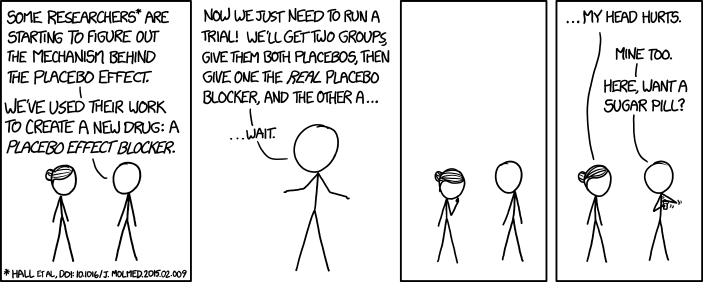 Now that I got you hooked, here's what I thought of the book: it is so funny and awesome! I've promised to lend it to 2 people already, and afterwards I think I will leave it in the kitchen area of the place I work, because I am a firm believer that, if you are a science nerd, you will absolutely love this book!
It's witty, sarcastic and the comics are to die for. I've chuckled a bunch of times while reading and, although I have a few favorites, all the chapters are quite interesting (except for the mole of moles, in my opinion). They entice curiosity and get you thinking about the absurd questions for longer than you'd admit, and you'll probably be creating your own absurd questions mentally.
If you're curious whether the book is for you, you can check first this link, where many What If questions are posted and answered:
https://what-if.xkcd.com/archive/
I did deduct a star mostly because I was disappointed they put the dinosaur question on the cover and on the back of the book, but it was never addressed at all. Although you can read it in the website (https://what-if.xkcd.com/78/), I waited the whole book to read it just to find out it wasn't there.
Other than that, I don't have much to complain about. I do think this might not be a one-sitting read, as I personally read another 3 books while reading this one, and picked it up when I felt like reading a couple chapters. One of my personal favorites was the Little Prince planet one:
Verdict: If you're a geek, you'll love this book. If you're not a geek, I suspect you'll like it too. Check the address of the archives above and Munroe's comics, if you enjoy those, you'll certainly enjoy this book!