Hello readers!
I would like your help! As explained on my Anti-TBR post, I am quite critical of the books that make it to my TBR. A lot of times they don't make it, and a lot of times they do. Most of the time, however, the books simply remain on a sort of limbo, where I am not sure if to read them or not. So I convince myself I will add them if I keep hearing about them and if I still want them after a few weeks, but sometimes it isn't that simple!
Some of the books below I have simply been unable to decide for years. Because I normally don't take note of the "limbo" books, I had to force my memory a bit here. I'm sure there are many more that I will remember, which is why I wrote this post as a series.
If you've read any of the books below, please let me know in the comments what you thought!
---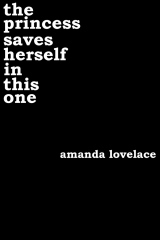 The Princess Saves Herself in this One, by Amanda Lovelace 
I don't like poetry a lot and I hardly ever read them. So I am very hesitant to add one to my TBR, but this one sounds so interesting! I've read very few reviews, and they either say "I hate this, it's not even poetry", or "I love it so much, it resonates with me a lot". It tells a story through four point of views: the princess, the damsel, the queen, you. It sounds like a wonderful feminist piece, but it also sounds like it could be underwhelming.
---
 The Expatriates, by Janice Y. K. Lee
This one made its way to my TBR, but I keep looking at it and thinking: do I really, really want to read you? I've seen such different reviews on this that I don't know what to expect. In my mind, this book will be somewhat similar to Big Little Lies, by Liane Moriarty. Honestly, it was Liane Moriarty's rave about this book which made me add it to my TBR. But I'm seriously considering taking it out.
---
 My Not So Perfect Life, by Sophie Kinsella
I've read Sophie Kinsella books that made me laugh out loud and I loved so much (The Undomestic Goddess was the first book I read from her and I loved it), but most of what I read from her I wasn't wowed by. I found some of her books both too bland and too predictable, so it has made me hesitant to read more. But I've heard nothing but good things about this one and the story actually sounds pretty interesting, so I'm inclined to give it a try.
---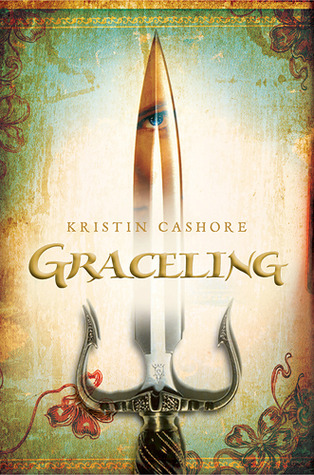 Graceling by Kristin Cashore
I feel like this novel was very popular for a period of time and then I stopped seeing it around all of a sudden. It could be that it's just because people read it when it came out (2008), but I'm reluctant to read a YA fantasy whose popularity seems to have faded over time (Hush Hush, Evermore, Matched, etc), especially when I have been reading a lot of YA fantasy lately, despite having a stronger preference for adult fantasy
---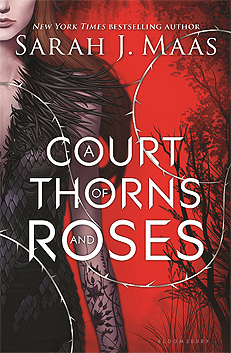 A Court of Thorns and Roses, by Sarah J. Maas
Confession time: I've never read anything by Sarah J. Maas. This is another Fantasy YA, although differently from Graceling, I keep hearing about this series a lot. There's a lot of blurb about how good this series is, but lately I have been reading so much fantasy, that I am hesitant to add more of the genre, lest I get saturated with it, or get a book that was really hyped just to get disappointed. There's a lot of great fantasy out there, but I am a mood reader and don't like getting overwhelmed by a genre – I change up genres quite often. Also, lately I've been enjoying adult fantasy more than YA.
---
Girl with a Pearl Earring, by Tracy Chevalier
This book sounds very interesting, but also like its execution could very easily be lacking. It's a bold thing to write a fiction over an existing and famous piece of art, and from a painter from the 1600s, but to come up with a story both realistic and interesting sounds at least doubtful. I think this is one of those books that I am attracted by its cover and just hope the inside is just as good. I am not sure what to expect from this novel, and I'm afraid I could be disappointed by it.
---
 A Spool of Blue Thread, by Anne Tyler
This book was shortlisted for the Man Booker Prize, and the author has won a Pulitzer – it all points to a novel that is amazing. I absolutely love family drama epics, I love reading how the generations interact with one another and learn and change and make the same mistakes. Also, I am so attracted to the cover of this – probably because it has such a pretty shade of blue (I know, of all reasons to be interested in a book…). But I hear lots of "this book is just ok, nothing special", which I keep hearing anyways for any family drama book, but nonetheless it makes me wary to read it. It's another one that I heard so much about some years ago and then it disappeared from the radar.
---
Glossary:
TBR: To-be-read list
YA: young adult (14 years+)
Anti-TBR: books not added to my TBR