I am delighted to have been nominated to this award by three amazing bloggers! Little Blind Bookfinds, The Introverted Book Nerd and Icthus Book Corner have nominated me in the same week, so I've decided to put all the answers together into one big post and keep my answers quite short.
As you guys might have noticed by now, I take FOREVER to answer tags & nominations, so I'm sorry for how long it took me to answer this!
From Little Blind Bookfinds:
Q: What was your favorite book as a child?
A: Artemis Fowl by Eoin Colfer! I've re-read this so many times…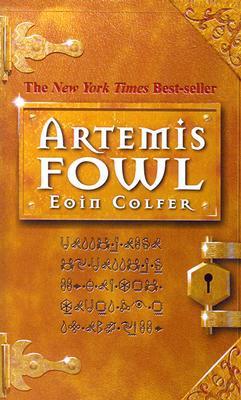 Q: Is there a genre you don't typically read, but want to read more of?
A: Romance novels. I normally don't read romance at all, but this year I've put a little more effort into it and read a few YA romances and fantasy romances, and actually quite enjoyed them!
Q: What's the book you've owned for the longest?
A: I don't know… probably some children books from Brazilian authors.
Q: What book are you most excited to add to your collection?
A: Wonder Woman Warbringer! Soon, hopefully!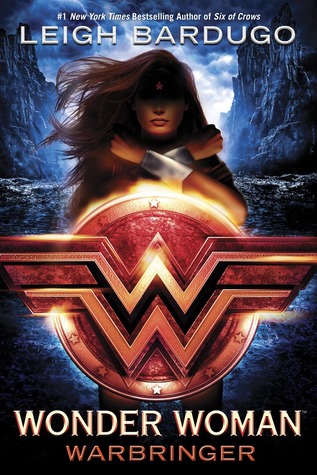 Q: If your favorite author asked for a book recommendation, what would you recommend?
A: My favorite author is Chimamanda Adichie Ngozi, and I think she would like A Hundred Years of Solitude, a gorgeous Colombian classic.
Q: How do you organize your bookshelves?
A: My boyfriend does it, actually. He organized our shelves by author surname & into fiction and non-fiction. I have a small shelf with books for me to read during the week days (I live in a city during the week and another for the weekend), and since there are not so many, I organize them as "read" and "not read yet" and then per size.
Q: If you could live in a TV show, which would it be?
A: Miss Fisher's Murder Mysteries! 1920s in Australia sounds pretty fascinating.
Q: Name a book that you would love to see turned into a movie or TV adaptation?
A: I'll be uncreative and say Night Circus. It's got beautiful imagery and I really would love to see the magic and the circus onscreen!
Q: Name an adaptation that you liked better than the book.
A: I liked the Murder in Montparnasse episode in the Miss Fisher series more than the book. But the book is still great!
Q: What's something that you could eat every day and never get tired of?
A: Rice. It's so versatile and delicious! You can eat it with beans, with lentils, can make risottos out of it, fry rice balls…
Q: What is a bookish goal that you have for 2017?
A: Get to 80% of feedback given on Netgalley and write 20 reviews there!
From The Introverted Book Nerd:
Q: Why did you start blogging, and when?
A: I started blogging because I love books and talking about books and since I wouldn't shut up about it anyways might as well blog about it! This didn't however diminish the amount of book-blabbing in real life. I started this blog in May, so about 4 months ago!
Q: Who are your favorite authors?
A: Chimamanda Ngozi Adichie (Americanah), Gabriel Garcia Marquez… it depends on what I am on the mood for. I have a post here where I discuss my favorite authors a bit.
Q: Name a book that made an impact on your life, and why?
A: The Color Purple. It was one of the first LGBT books I read and with racism being portrayed so vividly and unapologetically. I loved it so much and it brought to surface many questions I hadn't given enough thought about.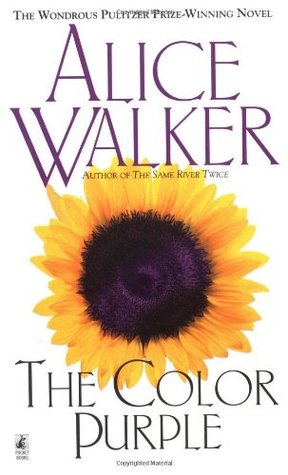 Q: When do you find the time to blog?
A: A little after waking up, a lot after work, also during the weekends if I don't have other things planned. I also read posts throughout the day during breaks on my phone.
Q: If you could be any super hero, who would you be and why?
A: Jean Grey from the X-men! She has amazing super powers!
Q: When did you start enjoying reading?
A: Since I can remember existing…
Q: What is your favorite book or series?
A: So hard to answer… I will vary from my usual answer (Americanah) and say The Hate U Give, the most powerful YA I've ever read in my life.
Q: Would you rather explore the deep ocean or outer space?
A: Outer Space! Less scary.
Q: How long would you survive the zombie apocalypse. Justify your answer.
A: Considering  the city I live in has a small population and is mostly touristic… probably a few weeks. If it's Summer, less than that. If it's winter, I'd say a month based on this: http://www.independent.co.uk/news/science/how-long-humans-survive-zombie-apocalypse-scientists-a7513941.html
Q: If you were going to be a character in somebody's book, who would you want to write it?
A: Definitely not George R. R. Martin, I wanna live! I suppose J. K. Rowling! Though I'd probably die there too.
Q: What is your Hogwart's house?
A: Ravenclaw (hi, dad!)! Tiny bit Hufflepuff, though (hi, mom!)
From Icthus Book Corner:
Q: What is your favourite place on earth?
A: My sister's place. My parents are there from time to time and I am close to my friends. Also, many of my books are still there.
Q: What is your favourite fictional character?
A: I loved Lada, from And I Darken! Awesome and unique character, completely twisted.
Q: What is your favourite genre to read?
A: Depends on my mood! I love crime/thrillers, historical novels, fantasy and literary fiction.
Q: Why book blogging?
A: Because it's the one topic I could probably talk about forever. I have other passions, but reading has been the most constant one since I was a child.
Q: Do you have any pets?
A: No, but I wish! I'd love to have a cat. Maybe one day, if my landlord lets me.
Q: If you could have diner with anyone on earth you would you choose and why?
A: J. K. Rowling. She sounds like an amazing person!
Q: What is your favourite book?
A: See answer above 🙂
Q: What is your Hogwarts's House?
A: See answer above 🙂
Q: Is there a book you know you will never want to read?
A: Well… Anti-TBR #1: Popular books I am not going to read
Q: Do you prefer the country or the city?
A: City. Ironically, I currently live in the country and now cities look a bit too busy for me. But still would pick a city if I could, just not too big.
Q: Who do you consider to be your hero?
A: My family and friends are amazingly brave people. I admire them all, especially my parents.
My questions:
What book you wish you could un-read to experience it for the first time again?
What's your Hogwarts house?
Who is a character you love who you think belong in your Hogwarts house?
What popular book have you not read yet?
What's your favorite color?
What are some of your favorite authors?
What bookish universe could you live in?
What superpower do you wish you had?
What is your favorite dessert?
What genre do you read most?
What is a bookish goal that you have for 2017?
I nominate…
[EDITED TO DELETE BROKEN LINKS]
I Should Read That / Lost: Purple Quill / Read at Midnight / The Introverted Book Nerd / Books & Munches / Bookish Villany / Fiction is Truth / Egg Reader/ Capital Nerd