Hi Bookworms!
As October has arrived, the weather gets ever chillier and darker, and Halloween approaches, giving the perfect opportunity to cozy up with an atmospheric book. Here are the books I look forward to reading this month and that I think are going to be more enjoyable during this season! I don't know if I will be able to read them all, but I surely will try.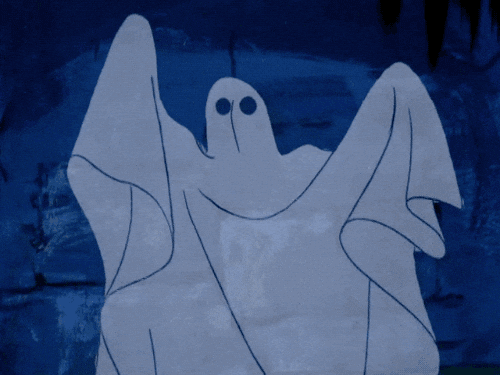 Are you reading something specific for Halloween?
Three Dark Crowns, by Kendare Blake
Synopsis: In every generation on the island of Fennbirn, a set of triplets is born—three queens, all equal heirs to the crown and each possessor of a coveted magic. Mirabella is a fierce elemental, able to spark hungry flames or vicious storms at the snap of her fingers. Katharine is a poisoner, one who can ingest the deadliest poisons without so much as a stomachache. Arsinoe, a naturalist, is said to have the ability to bloom the reddest rose and control the fiercest of lions.
But becoming the Queen Crowned isn't solely a matter of royal birth. Each sister has to fight for it. And it's not just a game of win or lose…it's life or death. The night the sisters turn sixteen, the battle begins.
The last queen standing gets the crown.
The Bear and the Nightingale, by Katherine Arden
Synopsis: At the edge of the Russian wilderness, winter lasts most of the year and the snowdrifts grow taller than houses. But Vasilisa doesn't mind—she spends the winter nights huddled around the embers of a fire with her beloved siblings, listening to her nurse's fairy tales. Above all, she loves the chilling story of Frost, the blue-eyed winter demon, who appears in the frigid night to claim unwary souls. Wise Russians fear him, her nurse says, and honor the spirits of house and yard and forest that protect their homes from evil.
After Vasilisa's mother dies, her father goes to Moscow and brings home a new wife. Fiercely devout, city-bred, Vasilisa's new stepmother forbids her family from honoring the household spirits. The family acquiesces, but Vasilisa is frightened, sensing that more hinges upon their rituals than anyone knows.
And indeed, crops begin to fail, evil creatures of the forest creep nearer, and misfortune stalks the village. All the while, Vasilisa's stepmother grows ever harsher in her determination to groom her rebellious stepdaughter for either marriage or confinement in a convent.
As danger circles, Vasilisa must defy even the people she loves and call on dangerous gifts she has long concealed—this, in order to protect her family from a threat that seems to have stepped from her nurse's most frightening tales.
Stalking Jack the Ripper, by Kerri Maniscalco
Synopsis: Seventeen-year-old Audrey Rose Wadsworth was born a lord's daughter, with a life of wealth and privilege stretched out before her. But between the social teas and silk dress fittings, she leads a forbidden secret life.
Against her stern father's wishes and society's expectations, Audrey often slips away to her uncle's laboratory to study the gruesome practice of forensic medicine. When her work on a string of savagely killed corpses drags Audrey into the investigation of a serial murderer, her search for answers brings her close to her own sheltered world.
Night Film, by Marisha Pessl
Synopsis: Everybody has a Cordova story. Cult horror director Stanislas Cordova hasn't been seen in public since 1977. To his fans he is an enigma. To journalist Scott McGrath he is the enemy. To Ashley he was a father.
On a damp October night the body of young, beautiful Ashley Cordova is found in an abandoned warehouse in lower Manhattan. Her suicide appears to be the latest tragedy to hit a severely cursed dynasty.
For McGrath, another death connected to the legendary director seems more than a coincidence. Driven by revenge, curiosity and a need for the truth, he finds himself pulled into a hypnotic, disorientating world, where almost everyone seems afraid.
The last time McGrath got close to exposing Cordova, he lost his marriage and his career. This time he could lose his grip on reality.
ONCE WE FACE OUR DEEPEST FEARS, WHAT LIES ON THE OTHER SIDE?
The House of Spirits. by Isabel Allende
Synopsis: Here is patriarch Esteban, whose wild desires and political machinations are tempered only by his love for his ethereal wife, Clara, a woman touched by an otherworldly hand. Their daughter, Blanca, whose forbidden love for a man Esteban has deemed unworthy infuriates her father, yet will produce his greatest joy: his granddaughter Alba, a beautiful, ambitious girl who will lead the family and their country into a revolutionary future.