The lovely Chelle from Chelle's Book Ramblings has tagged me on this fun tag! Thank you so much, Chelle!! I love the way she expresses what she thinks in thoughtful, measured and honest ways in her blog, and I particularly enjoy Chelle's discussion posts! Here are a few I loved reading: Strong Female Lead Vs Damsel in Distress, Reviewing New Releases vs "Older" Books, The Appeal of the Fictional Bad Boy.
Rules
1. Thank the person who nominated you and add a link to their blog
2. Answer the ten questions asked on this post
3. Nominate at least five people to do it also
Top 3 book pet hates
Cover change in a book series! You're happily collecting your books and they look pretty together… and then the last book comes out and doesn't match the others at all. Ughhh.
Keeping books I will not read again on my shelves. They just stare at me accusingly, and I just know someone else would actually enjoy them more than me. So I like giving those away to language schools (I read mostly in English and some stuff in Portuguese), or friends.
Neon-colored books. I know, very specific. But shiny green shiny pink books just don't attract me.
Perfect reading spot
Trains and my bed! There is something about the constant background noise in trains that just helps me shut out the world and concentrate. And in bed I can change positions a thousand times, which not all armchairs allow me to do.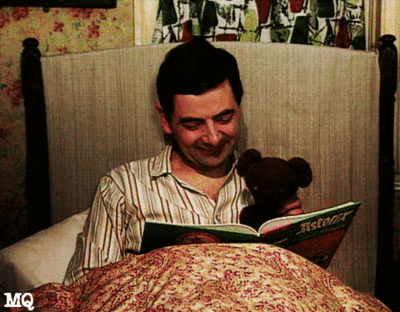 Three book confessions
I judge books by their font. If the writing is too big, I assume they're trying to pretend the book is thicker and more dense than it is. If it's too small, I assume it's boring. Neither is true, I know, but it's what I think.
I hate the dark brooding guy vs. lighter nice guy trope. I don't particularly have much against love triangles, but I do hate the color-coding: the dark haired boy is moody, temperamental and borderline abusive but sexy and steamy, and the light haired one is sweet, gentlemanly, patient, also gorgeous but not quite as steamy. Ughh.
I break spines if I think it'll make reading more comfortable. Please don't kill me!
Last time you cried reading a book
I don't really cry reading books, but The Nightingale broke my heart… I had to take pauses from reading to avoid crying.
Number of books on your bedside table
Two! I try my best to read one book at a time, it helps me keep plotlines apart and makes it easier to review them. But yeah, doesn't really always work out that way, since I am a mood reader and if I get on a historical fiction mood while reading a contemporary… I will start a historical fiction. And thus my book monogamy is ruined.
Favorite reading snack
Chocolate!
Three books you'd recommend to anyone
Americanah, by Chimamanda Adichie Ngozi (Contemporary love story set in Nigeria, US and UK, strongly focuses on xenophobia, racism, sexism, BEAUTIFULLY written)
Dark Matter, by Blake Crouch (a science fiction thriller even for those who don't like science fiction!)
The Hate U Give, by Angie Thomas (YA contemporary, the most relevant book you'll read this year. If you think you don't like YA, I challenge you to read this one!)
A picture of your favorite bookshelf
My what-I-hope-to-read-soon shelf (picture from late September, it's probably somewhat different by now!):
Say hi to the Dutch kitty watching my books! 🙂
How much books mean to you (in three words)
Am nobody otherwise.
Biggest reading secret
Mom, I was reading Harry Potter under the blankets after you told us to sleep 15 years ago. Sorry.
I tag:
[EDITED TO DELETE BROKEN LINKS]