Hello bookworms!
Alex @ Coffee Loving Bookoholic has tagged me on this very nice and cozy tag, and I for once didn't take 3 months to answer a tag! *cheers, ignoring the 15 tags awaiting on my WordPress drafts* If you don't know Alex, she's one of the sweetest, most positive and funniest people ever! Thanks for much for the tag, Alex!!
The original tag was created by Sam, you can see her channel here!
1) Crunching leaves: the world is full of color – choose a book that has reds/oranges/yellows on the cover
A Court of Thorns and Roses has a lovely Fall-looking cover! I love this cover the most out of the whole trilogy – so dark and mysterious and gorgeous!
2) Cozy sweater – it's finally cold enough to don warm cozy clothing: what book gives you the warm fuzzies?
By the time this posts comes up the review for this book won't be up yet, but I really loved reading The Girl Who Drank the Moon, it's a middle grade book so full of magic and love and family and bravery, it was such a joy to read it and get immersed into the world!
3) Fall storm: the wind is howling & the rain is pounding – choose your favorite book OR genre that you like to read on a stormy day
Phew, that's difficult! I'm a mood reader, but a rainy weather will probably make me pick up one of three genres: thriller/whodunit, fantasy or historical fiction. I know that's not ONE genre, but I read a lot of genres, so… it's something?
4) Cool crisp air: what's the coolest character you'd want to trade places with?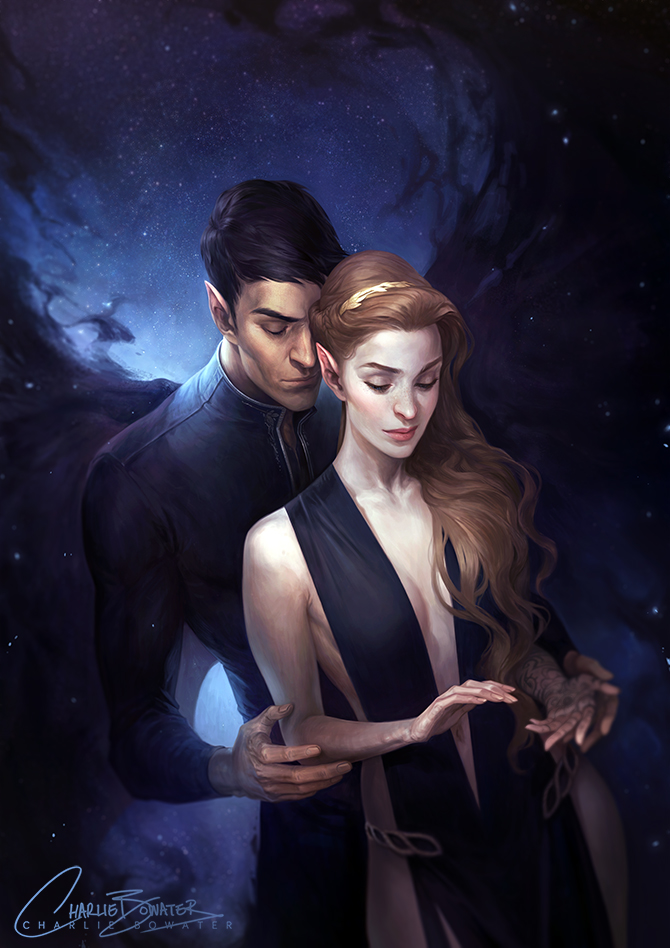 Feyre. I know, my tags lately have been obsessing over this series, but I read it very recently and made such an impression on me! She's powerful, she's a High Lady, she's with Rhysand and lives in Velaris… Very cool!
5) Hot apple cider: what under hyped book do you want to see become the next biggest, hottest thing?
I absolutely loved How to Stop Time, I fell in love so quickly with Matt Haig's beautiful writing that I've bought another four books by him since then. This story is so… touching. You simply cannot look away – I could barely put this book down, I wanted to devour it whole. Still, I haven't seen it being much talked around, although it could be because I mostly follow YA blogs…
6) Coat, scarves, and mittens – the weather has turned cold & it's time to cover up – what's the most embarrassing book cover you own that you like to keep hidden in public?
Hummm no idea. I went through my read shelves on Goodreads and while I did find Fifty Shades of Grey there, I no longer own the books, thanks to my ex having stolen them. So… none, I guess?
7) Pumpkin spice: what's your favorite fall time comforts food/foods?
Chai latte! It's not food, but it's the first thing I start drinking once the temperatures drop! I simply love it ❤
8) Warm, cozy bonfire: spread the cozy warmth – who do you tag?