Hello readers!
What has changed for you since you started blogging? Did you expect your habits to change at all? Did they come as a surprise for you?
Here's what changed for me!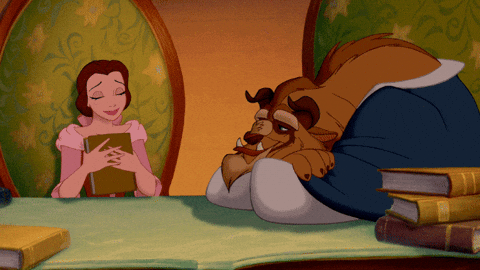 I now use words like "enthralling" and "gripping". It seems like "SO GOOD" isn't an entire review, after all. Also "unputdownable" is a word??
I read more critically. Not only analyzing if it was a good book or not, or what has called my attention about it, but also more pointed things, like writing style, book tropes, pacing. Probably because of that, I recommend books to people more confidently. Because now I know what I found good or bad about what I read, so it's easier to see if someone will like it or not. Although sometimes my brain just goes a bit stupid and all I can think about after reading is "SO GOOD" and writing a review becomes very difficult! 
I read a lot of new releases! I'm 100% a mood reader, and seeing a book going around on Instagram, Book blogs, Booktube etc will definitely make me want to read it more. This happens far more often with new releases than older books, soo…
I tried audiobooks! Really great experience, which I definitely would not have tried without blogging!
I read more YA and fantasy. After having a couple disappointing experiences with YA, I'd become more cautious with the genre, and found myself inclined towards women's fiction far more. But now I get awesome recommendations that definitely don't disappoint at all. Fantasy also sometimes can be a hit or miss for me, but with reading more reviews I get far more hits now! 
I learned and use acronyms daily, like TBR, YA, NA, ARC, MC… book blogging has its own language.
I created Twitter, something I never thought I would. And Twitter is more fun than I thought. So hard to keep your thoughts to 140 characters, though. (when I wrote this post at least… now it's 280 characters, but I'm team 140)
I also created a public Instagram account, which means I now take photos of books randomly in places I go to, while looking like a weirdo who photographs books on top of pumpkins while an old couple judges me. #truth
I use lots of my spare time to read and blog, and have no idea what I did before with said spare time. Did I have friends? I vaguely remember faces. 
I am more lenient with my ratings. As now I start listing exactly what I like and dislike about a book, sometimes small things that made me very petty with the rating seem very small. Though twice it did happen that I had given a better rating and changed for a worse one when writing the review. The majority of the ratings tend to go up, though.