Hello bookworms!
so, the colder months are here, and thus we sink deeper and deeper into our couches, under fluffy blankets, hot beverage on one hand, a book on the other. Grab your Butterbeer and come check out some books recommendations that will be perfect for the cold months!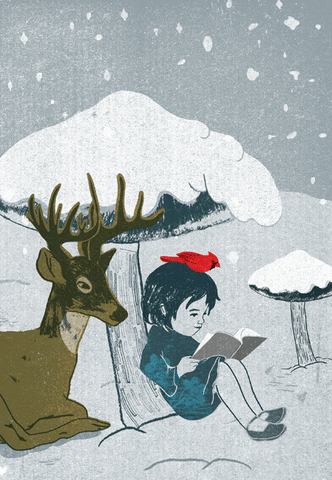 If you like to get into the Christmas spirit…
Well, okay, I don't read a whole lot of seasonal books, I don't know why – they just normally don't capture my attention. So I will list here the few I've read this year, which are basically the three books by Matt Haig telling the story of Father Christmas and Amelia. Those are children's books, full of magic and gorgeous, cute illustrations and I can't recommend them enough if you're into a sweet, lovely and magical Christmas story. Here they are in order of what happens first, but really you can read them on their own.
A Boy Called Christmas, by Matt Haig
This first volume of the Christmas collection follows the story of Nikolas, a boy who lives with his father in a tiny, tiny house and struggles to have enough food for them both and his little mouse Miika. Despite all the reasons why he should be unhappy, Nikolas does his best to be happy, kind and gentle as his mother was. He believes in magic, in being good and in doing the right thing – and he will become Father Christmas. Yes, the one and only!
From the three books, this one has more of a classic fairy tale feeling to it, which I loved so much, and Nikolas is such a sweetheart. This has elves, reindeer, magic, hope, heartbreak, and a pixie that can't help but say the truth, even when it's trouble. It's sweet and cute and I'll be re-reading this for sure.
 The Girl Who Saved Christmas, by Matt Haig
This is the story of Amelia, the girl who we meet in Father Christmas and Me, one year later. Her mom is very sick and Amelia earns barely enough money for them both by sweeping chimneys for Mr. Creeper – a terrible old man who rejoices in other people's miseries. As Amelia tries to escape the fate of other children who end up in his horrifying workhouse, Father Christmas is having troubles just before Christmas, as trolls create havoc in the city, destroying almost everything and there is not enough hope in the world to create the magic he needs to save Christmas.
This was the first book I read of this collection, and it's SO CUTE. This is lovely, like all of them, really. I loved all the characters and there's trolls, a journalist elf who knows a lot about trolls, an orphan girl, a sweet and fearless cook with magic inside her, Father Christmas, and lots of pixies!
Father Christmas and Me, by Matt Haig
Life in Elfhelm isn't the easiest one for Amelia, who is one of the three only humans in the city and the only one who doesn't have magic. Elf school is difficult and too  magical and nonsensical for a human, and Amelia feels ever more excluded. As Father Vodol promises to take her down along with Father Christmas and Mary, animosity grows towards Amelia, who needs to make very important choices and find the strength of truth and magic that could save Christmas.
I second this right after The Girl Who Saved Christmas, and it did prove that this series works better read in order. I think this was my favorite, although I loved them all! There is a political undertone to this that is hard to overlook but I personally liked it, there's a wedding, newspapers, elf classes, rabbits, SO MUCH CHOCOLATE (I had to eat chocolate twice while reading it). So good.
If you like magical stories…
The Snow Child, by Eowyn Ivey
This is a lovely story based on a Russian folklore. Set in Alaska in the 1920s, it tells the story of Jack and Mabel, who have just recently moved there. Jack is wearing away at the load of the work and Mabel is falling into despair from loneliness. The harsh land draws them apart, but one day they build a child made of snow, during the first snowfall. The next day, the snow child is gone, and they glimpse a girl in the woods. She will change their lives forever.
This book touched my heart and you can almost feel the cold wind, the crunchy snow under your feet, the hints of magic in the air. Lovely for reading in cold months!
The Bear and the Nightingale, by Katherine Arden
I do have a review for this book here. The Bear and the Nightingale is also a retelling of a Russian folklore story, but it's darker and more gory than the Snow Child. This tells the story of Vasilisa, a girl who lives in a small town in Russia and has the ability to see creatures that no one else can. When her father remarries a young, deeply religious and sometimes cruel woman, she sets in motion a change in the town's beliefs and traditions, which may be their doom as the old religion's darker creatures awake during the harsh winter.
The Lion, the Witch and the Wardrobe (The Chronicles of Narnia #2), by C. S. Lewis
I don't think it's socially acceptable to write a list like this and not add this book. The Lion, The Witch and The Wardrobe follows Lucy, Edmund, Peter and Susan as they stumble upon a whole world hidden inside a wardrobe in their uncle's house. Arriving in this snow-covered magical land, they go into adventures they could never even have dreamed of. This is a lovely book to read if you enjoy classic fantasy and adventure stories!
 The Golden Compass (His Dark Materials, #1), by Philip Pullman
This is one of my favorite young adult books, following Lyra and her daemon Pantalaimon as they find themselves entangled in the mystery of a phenomenon in the North which fascinates her uncle and is somehow connected to the kidnapping of Lyra's friend Roger. Full of adventure, magic, Victorian settings and a touch of steampunk, The Golden Compass is a classic in young adult fantasy, written over 20 years ago.
If you crave more Star Wars before/after watching the movie…
Leia: Princess of Alderaan, by Claudia Gray
This book is such a fantastic read! If you love Star Wars and young adult novels, this is a wonderful choice. Even if you don't like young adult normally, give this one a chance! It's the story of Leia at sixteen-years-old as she must go through three challenges to become the official heir to the throne of Alderaan. Leia was so well represented as a fierce, strong, intelligent person, and getting to know this expanded universe story full of adventure as Leia starts to take part into the Rebellion and learn how to navigate the world of politics and diplomacy. This received a five-star rating from me and I recommend it highly. Claudia Gray also has a more adult novel called Bloodline which has a more political tone, if you prefer those!
Heir to the Empire, by Timothy Zahn
Also from the expanded universe, there is Heir to the Empire, which is a more adventure-centered story from the old expanded universe, meaning it's no longer valid in accordance with the new movies from Disney, but should still be a lot of fun for fans of the original Star Wars trilogy, with exploring the ability of Leia to control the Force, and with Han and Luke and another Empire villain and such… I am reading this at the moment and enjoying it a lot!
If you enjoy a good mystery…
 The Shining, by Stephen King
A classic in horror, Shining is the story of Jack Torrence and his family as they move to the Overlook hotel looking for a fresh start. As Jack starts his new job as a off-season caretaker and winter approaches, he hopes to spend time with his writing and his family in the beautiful but isolated hotel. But as the harshness of winter settles, there is a sinister and supernatural feeling about the hotel. As Danny, the couple's child, keeps seeing glimpses into the place's dark history, the eerie hotel threatens to drive Jack insane.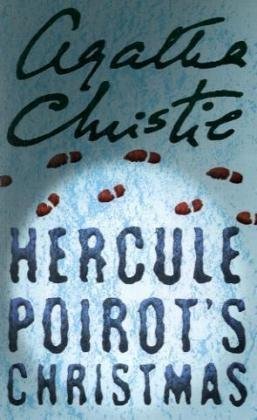 Hercule Poirot's Christmas, by Agatha Christie
There is no going wrong with a Hercule Poirot mystery. This one is a classic whodunit set in Christmas, when the wealthy Simon Lee dies and everyone is a suspect. This is perfect if you have a lazy day ahead and want to curl up with a book but not commit to something too long. This can be easily read in a day or a few afternoons, and it keeps you engaged until the end.