Hello bookworms!
Welcome to 2018!! I hope everyone is having a wonderful time. Do you have traditions for this time of the year? Here in Brazil it's Summer, so a lot of people spend the turn of the year at the beach, watching fireworks and partying. Also, we eat lentils for luck, as well as 12 grapes, one for each month of the upcoming year. I particularly spend it with my family, but younger people will sometimes spend it among friends… it's quite common in Germany to do that!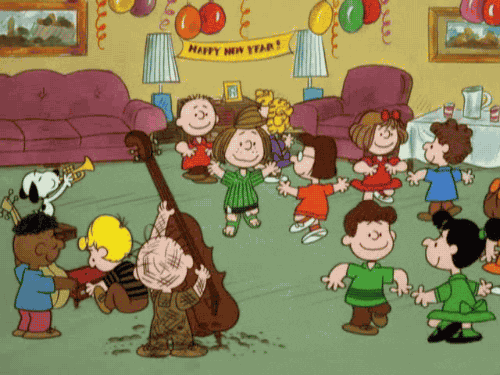 So, to the books that come out this year (that I know of) and I look forward to!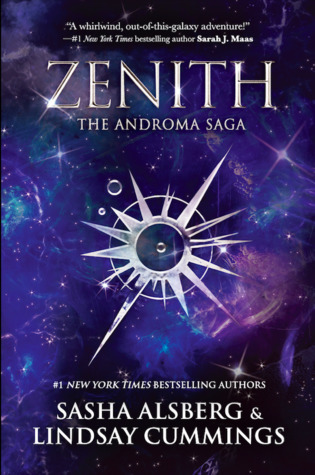 Zenith (The Androma Saga, #1), by Lindsay Cummings, Sasha Alsberg
Expected publication date: January 16th 2018
This book is being SO talked about in the community, and it started getting 5 stars from Sasha and Lindsay's fans and then started getting bashed by reviewers later… It seems that the more general consensus is that the book doesn't leave a lasting impression and feels a bit too generic. But I've heard so much about it already that I'm curious?? I really like Sasha's videos and the premise of the book (an all-girl space adventure), so maybe I'll give it a chance.
A Thousand Perfect Notes, by C.G. Drews
Expected publication date: June 7th 2018
If you don't know who Cait from Paper Fury is, you need to read her blog and reviews right now! She is hilarious, talented and a very relatable bookworm. Her debut novel is a YA contemporary that promises lots of heartbreaks and a beautiful story about hope and music. I think I'll pick this book up anyways because I want to support Cait, but I'll wait until a few reviews come up before deciding if to read it!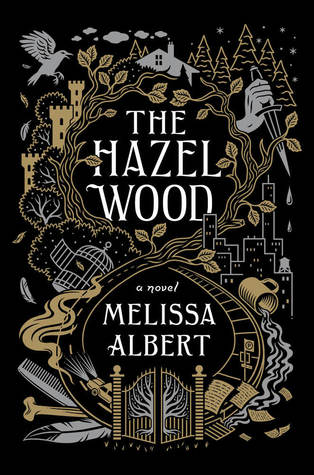 Hazel Wood by Melissa Albert
Expected publication date: January 30th 2018
I have read a few reviews on this book, and it points to a beautiful, dark fantasy story with lots of mystery and very atmospheric writing, and I am very excited to get to this!
Also this cover is quite beautiful and although I have never read anything by Melissa Albert, I have high hopes for this!
The Mermaid and Mrs Hancock  by Imogen Hermes Gowar
Expected publication date: January 25th 2018
In my opinion, there aren't enough mermaid stories, and I'm always on the mood for a good magical realism!
I don't remember much of the plot anymore, but I think this will be beautifully written and very descriptive. So far it's got pretty good ratings on Netgalley!
A Court of Frost and Starlight (A Court of Thorns and Roses #3.5) by Sarah J. Maas
Expected publication date: May 1st 2018
I am SO READY for more Feyre and Rhys, and so hyped for this book! May cannot come soon enough!
This is supposed to be a novella, and a little over 250 pages long, working as a bridge between the ACOTAR series and the spin-offs yet to be published.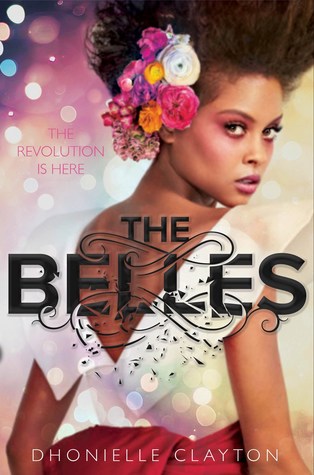 The Belles (The Belles #1) by Dhonielle Clayton
Expected publication date: February 6th 2018
This fantasy YA novel was praised by Roxane Gay, and I immediately knew I had to read it. It tells the story of a girl who is a Belle, meaning she hold a lot of power because of her beauty.
This plot seems very intriguing, it seems like this girl also has other kinds of magical powers too, and it's a dark story full of mystery, secrets and I'm so in for it.
Honor Among Thieves, by Rachel Caine and Anne Aguirre
Expected publication date: February 13th 2018
I love a good sci-fi story, so I am looking very much forward to reading this young adult novel! The main character is called Zara and she's a criminal trying to escape jail time by volunteering to participate on an expedition to the outer parts of the universe. This sounds absolutely fantastic, the cover is fantastic and I am so hyped for this book already, so it's great it comes out in February!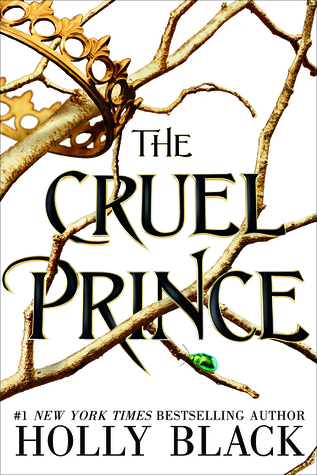 The Cruel Prince (The Folk of the Air #1) by Holly Black
Expected publication date: January 2nd 2018
Yet another very interesting-looking young adult fantasy, The Cruel Prince has fae, murder, an awful prince, bloodshet, trickery… all the good stuff.
I haven't heard much about this book in other blogs or Youtube channels, so I have no idea if it's actually good or not. But the plot does sound very interesting and reminiscent of ACOTAR.
Girl Made of Stars, by Ashley Herring Blake
Expected publication date: May 15th 2018
This is a contemporary young adult story, it deals with the aftermath of sexual assault and LGBT issues. This is supposed to be a deeply emotional read with bisexual representation, which I am always up for. I am in love with the cover of this book and simply cannot wait for it to come out in May!
My Plain Jane (The Lady Janies #2) by Cynthia Hand, Jodi Meadows, Brodi Ashton
Expected publication date: June 26th 2018
Hum, YES? This is the second book, after My Lady Jane, and it's a retelling of Jane Eyre, plus supernatural elements and maybe Jane doesn't marry Mr. Rochester? I loved My Lady Jane, and I will definitely pick this one up once it comes up, and it's quite good timing, because I read Jane Eyre this year so by June the story will be in my mind still.
Tyler Johnson Was Here by Jay Coles
 Expected publication date: March 20th 2018
I am so here for more contemporaries dealing with racism, and the blurb for this books indicates it's going to be the BLM book for 2018, like The Hate U Give was the one for 2017… I am very excited about it and from this cover I think we can expect the main character to have a softer personality, very unlike the stereotype for black men… we'll see! I am very excited to read this ❤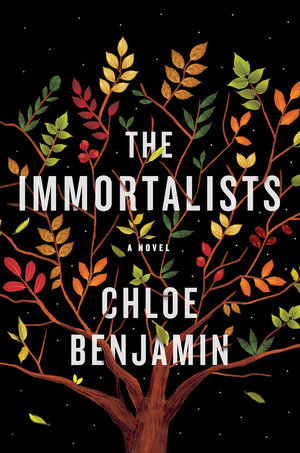 The Immortalists by Chloe Benjamin
Expected publication date: January 9th 2018
This is a literary magical realism, in which a psychic arrives in a city and she can tell when anyone will die. I have actually already read this, and the review will be posted on its publication date! Spoiler alert, I very much enjoyed this, which is a family epic with hints of magic on it and quite a lot of heartbreak!
All Things Bright and Strange, by James Markert
Expected publication date: January 30th 2018
I've seen this book around for a while, and I've been very curious about it! First of all, it's a Christian fiction, which for me is new. But more than that, it's a historical fiction during World War I, with elements of horror and supernatural. It's about the discovery of a chapel that initially seems to brings healing and peace to to the people who visit, but soon it starts to unleash evil in the town.
Tess of the Road, by Rachel Hartman
Expected publication date: February 27th 2018
I have yet to read Seraphina, but this book looks so amazing I just had to immediately add it to my TBR as soon as I knew it existed. This cover is absolutely gorgeous and I'm always in for a powerful fantasy full of dragons and strong women. I read an excerpt from Seraphina and loved Rachel Hartman's writing, so I expect to really enjoy this!
Dreadful Young Ladies and Other Stories, by Kelly Barnhill
Expected publication date: February 20th 2018
I am so pumped for this one!! I loved The Girl Who Drank the Moon, and this book seems to be for a young adult audience, a collection of fantasy stories with a creepy feel to them… I am SO sold on this and it's one of the books I am most looking forward to reading in 2018!
Herding Cats, by Sarah Andersen
Expected publication date: 27 Mar 2018
Yes!!!!!! More Sarah Andersen! By the way, this is as Read Now on Netgalley, which means you can read this (you guessed it) now!! I'll definitely be buying the paperback once it comes out, Sarah Andersen's comics are so relatable and always make me laugh and I'll probably buy every book she publishes. I loved the first one more than this one and the second, but it still brightened my day!
American Panda, Gloria Chao
Expected publication date: February 6th 2018
This looks absolutely adorable. The protagonist Mei is Taiwanese-American whose parents want her to become a doctor and marry a Taiwanese boy, but she doesn't want any of that. This contemporary young adult is said to be very funny and cute, which sounds so good! I've read a few reviews on this book already and they hyped me up so much for it!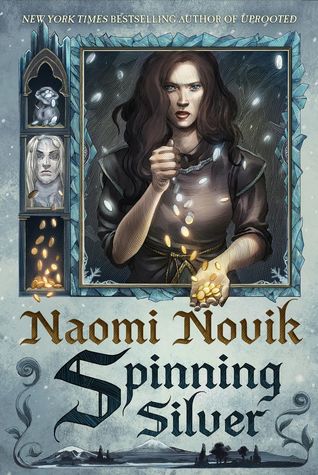 Spinning Silver, by Naomi Novik
Expected publication date: 10th July 2018
I loved Uprooted so much, and this seems to be a darker fantasy retelling as well, this time of the Rumpelstinki tale, on the same universe as Uprooted but the stories aren't related really. So it was automatically added to my to-read list! I have high expectations for this one!
Bright We Burn (The Conqueror's Saga #3) by Kiersten White
Expected publication date: July 2018
I have only read the first volume of The Conqueror's Saga, so I think I will wait until this one comes out and binge-read books #2 and #3! But the first one I loved so much, I love Lada and Radu, I loved the writing, the setting, the darkness of the story, especially for a YA novel.
Notes on a Nervous Planet, by Matt Haig
Expected publication date: ??
I have no idea what this book is about. I think it's a sci-fi, I didn't find it on Goodreads yet and I think it comes out in 2018. But it's by Matt Haig so I wanna read it!
Catwoman: Soulstealer (DC Icons #3) by Sarah J. Maas
Expected publication date: August 7th 2018
I am so hyped for this book!! I love Catwoman and I am curious to see what Sarah J. Maas will make of this grey-morals character who is a villain most of the time… I have loved A Court of Thorns and Roses, so I look very much forward to this! I think it'll be an actual YA, so no fae roaring during steamy sex scenes and such, I suppose.
The Lady's Guide to Petticoats and Piracy (Guide #2) by Mackenzi Lee
Expected publication date: October 2nd 2018
I really enjoyed The Gentlemen's Guide to Vice and Virtue, but one of my main complaints was that Percy's voice as a narrator annoyed me a little, so it's brilliant that this second volume is narrated through Felicity's eyes and will hopefully feature her adventures in a pirate ship as a surgeon. I'm looking so much forward to this, and we have to wait until October!
What If It's Us, by Adam Silvera and Becky Albertalli
Expected publication date: October 2nd 2018
This will be The Ultimate M/M YA Contemporary, I can feel it in my bones, and I am SO HYPED and I can't believe we need to wait until October!