I got tagged by Katie at Never Not Reading for this really fun tag!! Read her post, it's very entertaining! It's the first tag I'm doing this year so I'm glad it's a cool one that makes you think and break your stereotypes a little. 🙂
#notall Cover Changes – A cover change you liked
I read See What I Have Done last year as an eARC, which had this bird cover at the time. While eerie and simple, I very much liked the final cover with the pear a lot more! It's still simple, but much more eerie and I also think it's more relevant to the story!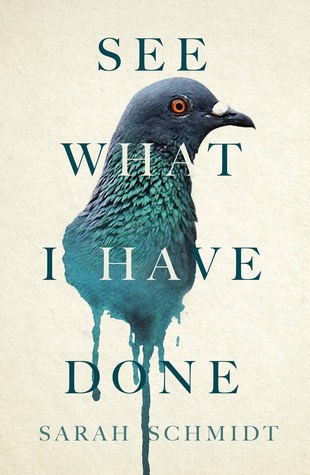 #notall Adaptations – An adaptation you love more than the book
I really enjoy the Miss Fisher books, they're so very entertaining! But I have to say I like the TV adaptation more, Essie Davis rocks so much and the angst is great!!
#notall Tropes – A trope you'll never tire of seeing
That's a bit embarrassing, but I really like the mysterious, quiet, handsome boy who turns out to be really passionate and deeply in love with the main character. I love the tall, dark and handsome trope hehehehe
#notall Instalove – You instaloved this instacouple
I shipped Mateo and Rufus from They Both Die in the End VERY HARD!! They are sooo ❤
#notall Love Triangles – An example of a love triangle done well
The love triangle in To All The Boys I've Loved before works really well in my opinion!
#notall Parents – Bookish parents that, you know, parent!
The parents from The Hate U Give are so cute, supportive and awesome and such a strong part of the story!
#notall Villains – A villain you love
Mrs. Coulter from His Dark Materials! She was such a complex character and I was always very intrigued by her!
#notall Chosen Ones – A Chosen One you can get behind
I'll be a little obvious and say… Harry Potter!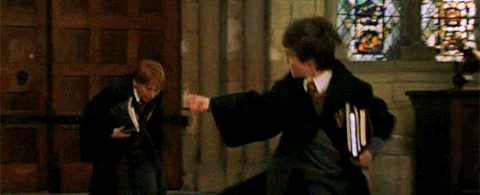 #notall Hyped Books – A book that lived up to the acclaim
The Seven Husbands of Evelyn Hugo surprised me with how good it was, just like the blurb had promised and so much more!!
#not all *Insert Favorite Genre* – A book your not keen on from your favorite genre
I don't have a particularly favorite genre, but I read most fantasy, thrillers, sci-fi, etc… since lately I've been reading lost of fantasy, I'll name one from there! I was quite disappointed with The Bone Season. I was just not into the writing style, the main character felt generic to me and the world was a confusing… I know it's a lot of people's favorites, but I think I won't try to read this one again…
#notall *Insert Least Favorite Genre* – A book you liked from a genre you don't often read
Well, I am reading more romance lately to help and get rid of my prejudice towards this genre. There were other books where the romance was the main plot that I liked more than this one, but they were normally mixed genres (and normally fantasy, which is one of my favorites), so I am counting November 9, which I actually enjoyed and read in one sitting, my first book by Colleen Hoover!
I tag: