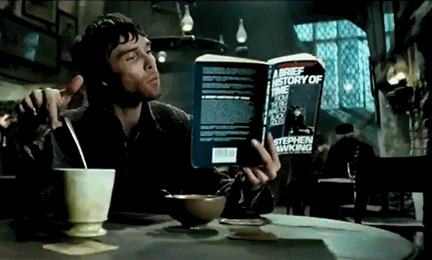 Hello readers!
Great news – I am back at work since the end of last week. I've discussed this a few times already, but for those who don't know, I had a long medical leave since last year due to mental health issues. I've changed medication many times until finding a combination that worked for me, and during those months, I was home (which is also why I was posting so much). But now I am back at work, which might mean that I will have to reduce my frequency of posting, but hopefully I won't need to! Ideally I will maintain The Sunday Snuggle on Sundays, one post per week for book reviews and one more post with whatever theme I feel like. I will have posts up Tuesdays, Fridays and Sundays. But we'll see!
So I went a little crazy on Edelweiss and Netgalley this week. I must have gotten 25 books. Yeah, I know… plus I also bought Beartown and The Extinction Trials at the bookstore to celebrate going back to work. What is self-control? Never heard of it.
Interesting Reads Around the Web
REVIEWS
BOOKS AND MUNCHES – Queens of Geek
BOOKSHELF FANTASIES – Red Clock
PACE, AMORE, LIBRI – Self Portrait with Boy by Rachel Lyon
DISCUSSIONS, RECOMMENDATIONS ETC
AFRICANAAH'S BOOK BLOG – Should good books be adapted for the big screen?
THE WELL THUMBED READER – I Look At My Old Blog Posts
PAGES UNBOUND – What's In A Title
CAMILLA READS – 5 Types of Books You Claim To Love But Have Betrayed
CHELLE'S BOOK RAMBLINGS – How To Lighten Up Your Book Reviews
ANATOMY OF A BOOK THIEF – Binge-Reading Book Series: Pros and Cons
Bookish Videos
My Readings This Week
Stillhouse Lake was fantastic, I was on the edge of my seat all the time!! I'm definitely reading the sequence! Such a unique, dark mystery about a family trying to move on from all the harassment and trauma from being the family of a serial killer. Goosebumps!
ReWired was… confusing. I have a full review coming up, so I won't go into details, but the plot was great, the idea is great, just the execution got me a bit disappointed. It's about a girl who's a hacker and is sent to a camp for tech junkies called ReBoot in order to avoid jail because she just got busted by the FBI. Her best friend killed herself right after leaving the same camp 3 months ago, and she feels that the camp is somehow responsible…
This book is so great!! A Shiver of Snow and Sky is the perfect read for a cold, winter day. I knew it was a literary YA, so I was curious as to how it would go, but it was so awesome! There's adventure, low-key romance, badassery, giants, a dragon… it was such a great, atmospheric read with awesome writing!
So, since now I seem to be addicted to Audiobooks, after finishing Stillhouse Lake, I immediately picked up Angelfall, a series I've heard great things about! Normally, a YA dystopia with angels wouldn't be my thing, lately I've been less interested in Ya dystopias… but after so many recommendations, I started it, and it's so good! I like Penryn's voice and I'm always up for the tall, dark and handsome love interest hehehe
If you've read my blog for a while, you know I'm OBSESSED with Tudor fiction hehehe. So when I saw The Light in the Labyrinth I was over the moon. This is the story of Anne Boleyn's fall, through the eyes of her niece, Kate. I love a new POV for this story, although after reading Wolf Hall I can't help but think Thomas Cromwell's portrayal was way too harsh. Lots of fun to read about that famously scandalous court through the eyes of innocent Kate, raised by her mom Mary Boleyn so far away from all of that.
How was your week? What did you read? Did you read any cool bookish news?