Dear readers,
Happy Valentine's Day! In my country, this is celebrated on June 12th, but since my boyfriend is European, we also celebrate it on February 14th. Do you have a Valentine's Day tradition? I have to say I don't have any… we both kind of keep it low key and maybe give each other chocolate or go out to have dinner… but nothing too much.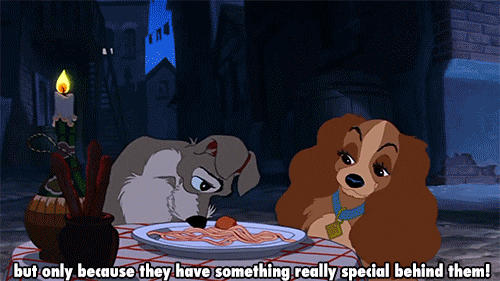 Anyway, if you have been reading my blog for a while, you probably know I'm not a big romance reader. I've never read a Nora Roberts, a Danielle Steel or a Nicholas Sparks book. I don't mind reading romance in books, but I don't particularly seek them out. Normally, my favorite romances are also from another genre, like fantasy. This comes probably from my own prejudices regarding the romance genre, for which I am not proud of (see what I did there?? No?? See the gif below then).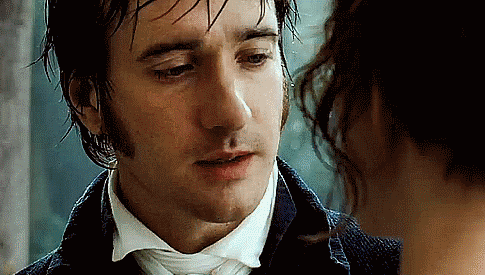 My problems with a lot of romances include:
Thinking that romance novels don't really have a plot (UNTRUE, I KNOW)
A lot of the men in straight romances are "alpha males" which makes me frown instead of swoon.
The chemistry between the characters just doesn't seem real. A lot of the angst in those books is just dramatic miscommunication.
Or the relationship is outright abusive but is portrayed as "sexy" (!!!!!!!).
As said, those are just prejudices, but they make me really hesitant before picking up a romance novel. I'm always afraid romance books will basically be like this: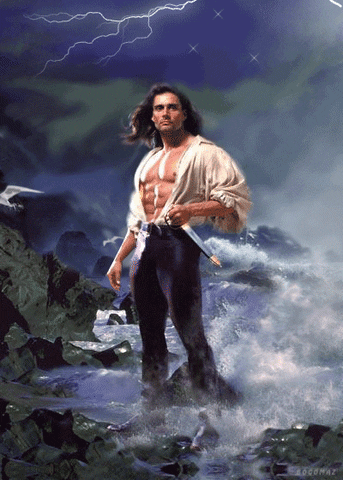 Giving it some thought, I think my favorite ones are mixed-genre because fantasy always offers that possibility of incredible, out of this world, magical passion that would be too dramatic and unrealistic in real life. I also read some YA contemporary romances and not so much adult contemporary romances… which I think is due to the cute first-love theme, together with figuring out who you are, plus being really in love like that is something you do as a teen only, I think.
My favorite romances are below! The picture of the cover will lead you to the Goodreads page of the book.
The Night Circus, by Erin Morgenstern: a fantasy novel that has beautiful writing, gorgeous world-building and a passionate romance that will make you sigh dreamily a lot.
A Court of Mist and Fury, by Sarah J. Maas: another fantasy novel, with steamy, steamy romance! Rhys is so absolutely sexy and this novel is highly addictive!
Heartstone, by Elle Katharine White: another highly addictive novel, this is a fantasy retelling of Pride and Prejudice, but with dragons! How cool is that?
A Quiet Kind of Thunder, by Sara Barnard: So freaking adorable, I literally squeaked while reading this book, it might just be the cutest thing I've ever read. A lovely YA contemporary with great representation!
When Dimple Met Rishi, by Sandhya Menon: another sweet YA contemporary that literally makes you smile while reading and it's so cute!
They Both Die At The End, by Adam Silvera: Oh my god, this ripped my heart apart! I loved Mateo and Rufus so much, and their beautiful story broke me entirely. It's a great YA that reads like a contemporary, although technically it's sci-fi.
Hidden Seams, by Alessandra Torre: This is my second Alessandra Torre book, and it so addictive, so sexy and, honestly, what I had hoped 50 Shades of Gray would have been. Also an erotica romance, a genre I hardly ever read!
What do you think of romance books? Do you like them? If yes, please leave below in the comments your favorites so I can branch out and read more romances!
---
EDIT 02/2019:
I have followed up this post with: 1 Year of Romance Books (Update on my 2018 Valentine's Day Post)