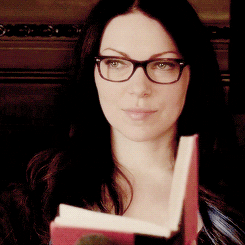 Hello readers!
This week was complicated mentally for me. I got a bit worse, then got one of my medication dosages changed and now I'm hoping it'll work better. I did lots of effort this week to be social (fellow anxious people: do you also do ridiculous things like keeping your very warm jacket on inside places because you're too worried about getting stuck in it while trying to get it off and embarrassing yourself? Anxious life is something), and I think it worked more or less.
On better news, I got those two amazing books (and the gorgeous The Kite Runner bookmark!!), a Bloomsbury Modern Classics edition of The Song of Achilles by Madeline Miller and The Night Angel Trilogy by Brent Weeks.
Interesting Reads Around the Web
Goodreads – Seven Seductive Types of Romance Book Covers
"Romance book covers are meant to intrigue and attract. Whether they're chaste or steamy, there's no doubt the designs are intended to make a reader (or a bystander) blush."
Inc – Why You Should Surround Yourself With More Books Than You'll Ever Have Time to Read
"Lifelong learning will help you be happier, earn more, and even stay healthier, experts say. Plus, plenty of some of the smartest names in business, from Bill Gates to Elon Musk, insist that the best way to get smarter is to read. So what do you do? You go out and buy books, lots of them."
Bookaxe – The Most Disastrous Love Affairs in Books
"Whilst we may all be searching for our own happy ever after, there's little in fiction that makes for better drama than a savagely broken heart. Here's our pick of five delightfully awful relationships that'll make you feel better about whatever you've got going on!"
Fictionphile – The Fiction Gender Gap
"Surveys taken in Canada, the United States and England suggest that men account for only about 20% of the fiction market!  Why is this so?"
Perspective of a Writer – Everything you need to be a book blogger
"This week I think I was sick with that invisible flu… I took naps during the day and was still exhausted at night rather early… otherwise I had no other symptoms! Hence my posts were quite limited this week to reviews."
Pages Unbound Reviews – BOOK BLOG ON A BUDGET: OBTAINING BOOKS
"Not enough money to buy a bunch of books?  No problem!  Below are some free and affordable options for obtaining books legally."
Diary of a Bookfiend – 24-HOUR READATHON FEBRUARY EDITION
"Hello, bookworms! As you might already know, I did my second 24-Hour Readathon with Lili@Lili's Blissful Pages from Saturday 6 p.m. to Sunday 5:59 pm!"
First book love – BOOK REVIEW: OBSIDIAN (LUX #1) BY JENNIFER L. ARMENTROUT (5 STARS)
"Okay, was I the only one who thought that although Daemon may be a dickhead, he was infuriatingly hot at the same time? He had the whole alpha made and brooding bad boy image going on."
Bookish Videos
My Readings This Week
I finished Jane Eyre this week! I have many opinions on this book, and I was not sold on the romance between Jane and Mr. Rochester until the very last 100 pages… I'm wondering if I should write a review on it. The last third or so of this book is SO intense, and it got me turning pages and holding my breath. My conclusion is that this book is fantastic I need to re-read this urgently to fully appreciate it. Also, I loved Jane's voice!
I also read Juliet Takes a Breath, and I am so late for this, but better late than never! This contemporary was a big hit last year, but I got so lost on other ARCs that I took forever to read this. I really liked it, it was powerful, feminist and so, so gay! Very uplifting, too!
I finished Turtles All The Way Down this week, which was unexpected. I was quite enjoying the book thus far, but at some point on the second half… it got so intense (in a good way). I couldn't stop listening to the Audiobook. I had to know what happened next. Aza's feelings and illness got so out of control, and I felt it almost physically. It did trigger me a bit to see her illness like that, but I am still glad I read it. It's so fantastic. I need the paperback copy!
I also advanced a bit on Wintersong, which is still so fabulous!! I love this book a lot so far, but I'm still in the very beginning – 25% or so. Let's see! I already have Shadowsong from Netgalley, so I do hope to love this and that it makes me want to pick up the sequence!
I also started Sing, Unburied, Sing by Jesmyn Ward and so far it's very interesting, but I am not completely enchanted by the book yet. I am only about 40 or 50 pages in, so there's lots of chances for me to still love it! And having been so praised (and Margaret Atwood recommends it!!! Omg), I expect to like it better soon!
How was your week? What did you read? Did you read any cool bookish news?