Hello readers!
Some time ago I published a post named Why I read classics + Why you don't need to, which got me thinking: which are the classics I do want to read, and why? As said in the post, I am rather picky with classics to read, because most of the time I expect their writing to be boring, even in adventure books. So I do quite some research before adding one to my TBR. Also, a lot of the classics I've read are Brazilian, so the "international" classics I haven't read much. Here are the ones I look most forward to!
To the Lighthouse, by Virginia Woolf, is a book I simply cannot believe I haven't read yet. I really liked Mrs Dalloway and A Room of One's Own, and I admire Virginia as a writer and person so much! I need to read this ASAP. It tells the story of a family as they travel to an Island in Scotland in the 1900s. Seems to be a very introspective book.
The Sun also Rises, by Ernest Hemingway. I have some doubts about his writing style, which from what I heard seems not to be my cup of tea, but who knows? I'd like to read something by him and Fitzgerald anyways so I can feel part of the feud they had back then, because VINTAGE TEA WAS SPILLED AND I WANNA BE A PART OF IT.
The House of Spirits by Isabel Allende. I fell in love with magical realism after reading One Hundred Years of Solitude, and I really need to read more Latin American authors! This story sounds magical and dark, and I'm so here for it!
The Count of Mount Cristo by Alexandre Dumas. I DNF-ed The Three Musketeers 9 years ago (I feel old now) because I found the writing style not very exciting, so I am hoping that I have a better experience with this one! By the way, you can download it free on Goodreads! The length of this book kind of intimidates me, but I've heard such great things about it, and I am sure 17-year-old me would support this decision.
The Price of Salt, by Patricia Highsmith! I already talked about this book before, and I bought it in Amazon a few weeks ago. Really looking forward to this LGBT+ classic!
A Wrinkle in Time, by Madeleine L'Engle, is a classic young adult sci-fi… aaaand I'm sold. The time travel theme sounds fascinating, and I've only heard good things about this book! Looking so much forward!
One Flew Over the Cuckoo's Nest by Ken Kesey just sounds so intriguing?? The fact that it happens in a mental hospital really makes me curious. Plus with a 4.18 rating on Goodreads, it cannot be too bad 🙂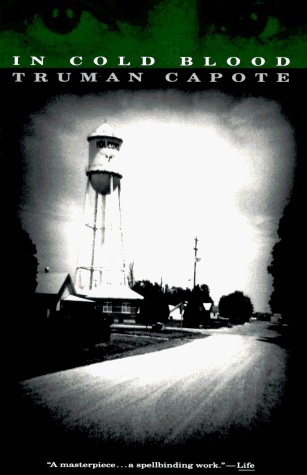 In Cold Blood by Truman Capote is a classic on non-fiction crime. It sounds like a fascinating read and I'm itching to read this!
I look so much forward to reading Love In Time of Cholera by Gabriel Garcia Marquez. I loved A Hundred Years of Solitude, so I'm very curious to read this one – I'm just afraid it won't be as good as A Hundred Years…

What classics do you love and recommend?