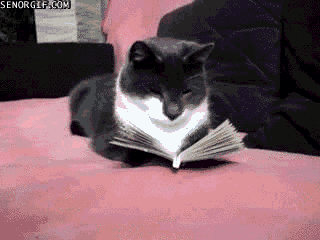 Hello readers!
Thank you so much for your lovely response to my last Sunday Snuggle!! It was such a personal story that I shared and you guys were so sweet. ❤
So I've been reading many library books, ebooks and audiobooks, but I keep buying physical books, so those don't get read a lot. *sigh* So I will try to read more of those and stop buying so much (I still have 2 library books to read oh my god, and around 30-40 eARCs?? I'm screwed.)
All book covers below lead to the Goodreads page of the respective book.
I got two Audiobooks:
I got approved for a few books from Netgalley:
Aaaand I started my "ban" by buying the whole The Raven Cycle collection and the first book on the Scythe series:
Interesting Reads Around the Web
Fuzzy Bookworm – How Well Does Goodreads Know Me
Kristin Kraves Books – How Well Does Goodreads Know Me
The Cursed Books – Announcing The Cursed Book Club
Birdie Bookworm – Top 5 Tuesday: 5 Excellent Hype Books
Confessions of a YA Reader – Review eARC: Of Beyond a Darkened Shore by Jessica Leake
Annie Likes Words – Popular Books That Annie Hates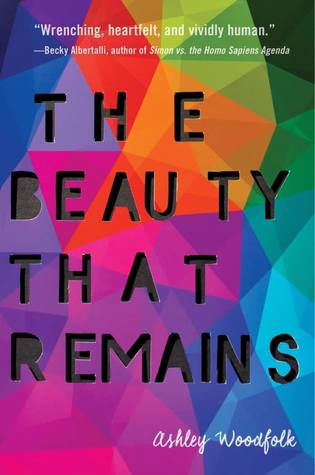 Serial Bibliophile – Review: The Beauty That Remains/ Buzzfeed – 17 Books All Gryffindors Will Love
Book Riot – Book Recommendations for your Hogwarts House
Nut Free Nerd – Feminist Fridays: Feminist Writing Tutorial
Rec-it-Rachel – 13 Books to Fill Your Shelves
Bookish Videos
My Readings This Week
So I finished White Teeth this week, which is great, because I need to return it to the library! This was a very immersive book, very easy to get yourself lost in its world, and I didn't mind the constant change of POVs, but I don't think this book is for everyone. It's dense and the plot moves slowly – but Zadie Smith has a very interesting writing style, I loved it. Can we talk about that ending?? Anybody read this??
I read Crazy Rich Asians as an Audiobook! Oh my god, this was so much fun and helped lighten up my mood, I loved it! I cannot speak for the accuracy of the accents and dialects, but it was such an escapist kind of chick-lit novel, and I loved the narration!
So I started Looking Glass after finishing the books above. It's a crime thriller, and it's the second book on Theo Cray, who I really like. It's very cool to read the book through his perspective and he's such an original narrator! I'm really enjoying this book!
Aaaand I started Dreams from my Father, with Obama himself narrating… I loooove his voice. A very interesting read so far!
On a turn of events, we found out that we needed to give The Bell Jar back to the library on Monday, so I read it during the weekend and finished it just a few hours ago. It's a WONDERFUL book and has made my favorites shelf for sure! Now I need a Hardcover copy, and I hope I can find one as pretty as this cover! So beautiful.
How was your week? What did you read? Did you read any cool bookish news?