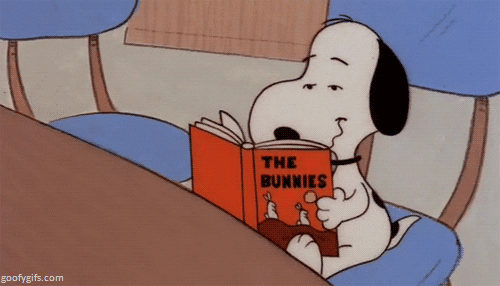 Hello readers!
The Sunday Struggle will go on a break for 3 weeks after this one! The reason is that I will be on vacation and travelling, so I've scheduled other posts to go up on the next Sundays!
Join my 500 WordPress Followers Giveaway if you haven't and get the chance to win books and goodies!
Riveted Lit has Nowhere Girls available to read until the end of the Month, so I got that this month and hope to finish reading before travelling:
I also bought this Audiobook because I'm obsessed with this series now:
Aaaaaaaaand I went bananas and rewarded myself for actually functioning like a person for an extended period of time with a bunch of books:
That's The Italian Teacher, The City of Brass, Foolish Hearts and The Astonishing Color of After. These books are so beautiful I can't even!! Also a cute owls-and-books themed notebook and a little owl bag.
I also created on Friday my first tag!!! Come read it and tag yourself if I haven't tagged you!
Not many news this week, but I am quite proud of how I've generally been able to deal with my anxiety. Now that Spring here has arrived and it's quite warm and sunny, my depression is quite gone. Unfortunately I think it'll come back with the bad weather (if other factors don't get to me first), but for now things are fine and that is what matters!
Interesting Reads Around the Web
Ally Writes Things – Monthly Recommendations Mental Illness Representaion
The Orangutan Librarian – 13 Reasons Why I Had Problems With This Book
Inspiration Pie – Mythical Monday: Don't Want to Offend Faeries? Read This!
pace, amore, libri – book review: Rainbirds by Clarissa Goenawan
The Caffeinated Bookworm Life – 8 Reasons To Read Backlist Titles
Sorry, I'm Booked – Bookish Thought: Environmental Impact of E-Readers vs Print Books

Goodreads Blog – Suspenseful Reads for Romantics
Never Not Reading – Finding Time to Read
Bookish Videos
My Readings This Week
I finished The Falcon Flies Alone, and it was such a nice read! It picked up pace and there was more information on the mysteries, and I flew through the second half! It was a cool story with a scientist main protagonist, which was so awesome!
I finished The Diviners and it's official now: I loved it! I can't wait to get to the second book!
I also read A Wrinkle in Time, which was a book I really wanted to read for a while, especially with the movie coming out! Unfortunately, I was quite underwhelmed. I think I'm not the right audience for the book, as it is too whimsical and confusing for me… I suppose as it's a series, it gives more information as it goes, but I don't think I'll continue reading it…
I read The Chalk Man in Audiobook! I didn't love the narration, but one can get used to it. Maybe for that reason it took me a long time to get into the story. The twists are good and interesting, but I didn't like the book all that much (I have a review up on Goodreads about that).
As said in the beginning of the post, The Nowhere Girls is free to read on Riveted right now, and since this book has been on my TBR for a few month, I'm taking the opportunity to read it now! So far I'm about a third through, and I didn't know that much about the plot before starting, so I was taken a little aback at the heaviness of it. But it's a really good book and definitely interesting. It also definitely stirs up emotions – big trigger warning for rape and sexism.
I also started and finished The Reformation: A Brief History this week, a short book that taught me SO MUCH about Protestant religions. As I was brought up Catholic, this history was quite new to me. And as my family also has protestant members, I wanted to understand the history and rivalry of the religions a little better. Interesting read, and the author's writing is quite witty and sometimes sassy.
 How was your week? What did you read? Did you read any cool bookish news?