Hi readers!
So I saw this very fun meme at Fuzzy Bookworm, and I decided to do it too! The idea is to get 5 books that Goodreads recommends to me and then deciding if I will add them to my TBR or not! As a small twist to the meme, I will give Goodreads a grade from 1-5 of how good the recommendation was!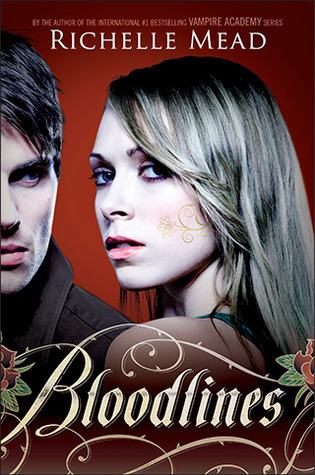 Hummmm… I am not quite excited for another Richelle Mead book. I didn't love Vampire Academy, and this seems to be in the same universe, so I will pass on it… (also, what is the connection to Crazy Rich Asians?)
Grade: 2
This sounds just up my alley! A steampunk novel with airships and fantasy, and Tamora Pierce gave it 5 stars. It reminds me of Airman by Eoin Colfer, which has been a favorite for over 10 years!! Adding immediately to my TBR!
Grade: 5
Goodreads says: Because you are currently reading White Teeth:
I am not a big fan of satires… also, this has nothing to do with White Teeth at all.
Grade: 1
He, She and It by Marge Piercy
This novel has a 3.98 rating, so it's probably good, but the plot didn't interest me much… it's a regular dystopia with the world separated by zones (depending on your religion, it seems) and there's a killer cyborg… Not too interested.
Grade: 2
The Adventuress by N. D. Coleridge
I love the cover of this! How fun! But the synopsis put me off completely: it's about the girl on the cover, called Cathy Fox and I think her goal in life is to have adventures and such? It's supposed to be funny, which, when it's the first thing that can be said about a book, normally put me off. Still I would be more or less interested, but it's actually not supposed to be a good book from the reviews I saw…
Grade: 3
So, in the end Goodreads didn't do too well, but that's okay – I was very happy with the Steampunk recommendation!
Have you read any of those??