Hello readers! Guess what!
On my last Anti-TBR posts, I said I wouldn't read The Infernal Devices by Cassandra Clare and would probably not read Turtles All The Way down by John Green either. I have read Turtles and added Infernal Devices to my TBR. *sigh*
As usual, a clarification: this post doesn't mean that these books are bad or that I think they suck. It's just that I will probably not read them, for a reason or another, but don't be upset if your favorite book is in this list.
I don't think this book is bad at all – from what I heard, it's actually pretty amazing and it was the book that started the YA dystopia wave with strong female main characters. Which is awesome! But I've seen the movies, was not terribly impressed and, by now, I've read so many dystopias that this one lost its shine a bit… maybe in the future if I have time to read it I will, it does look very good! I'm just not very interested at the moment.
Well, this one I will not read for moral reasons. I explain it on this post why I don't want to support this author. Also, I am not very interested on the book itself – I've seen the movie months ago and like it but didn't feel the urge to read the book.
I have zero interest in reading this – the story just doesn't call to me. I loved Fangirl and I'm considering reading Landline and Carry On, but Eleanor & Park simply doesn't connect with me.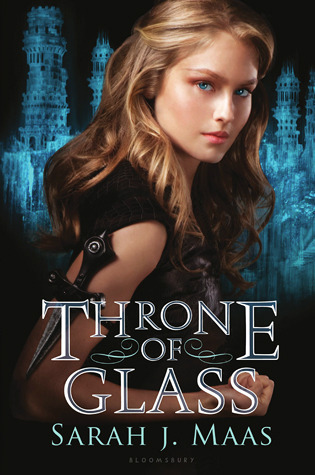 I LOVE A Court of Thorns and Roses, it's so wonderful and I desperately want to re-read it. But somehow Throne of Glass just doesn't interest me. Maybe because there are already so many books out, or maybe because I hear that some of the books feel like fillers instead of having actual plots. Assassin tropes are not my biggest interest and I don't read too many of those…
I actually read this book – around ten years ago. And that is how I found out that I actually don't like YA urban fantasy. So I was not very impressed and have no interest in re-reading or continuing the series.
I remember this being very popular a while ago, but the whole premise of the book – love is now prohibited etc… sounds silly. If I want to read about prohibited love, I'll read a historical take on LGBT love, or interracial love, or a fantasy fiction of relationships between humans and angels/fairies/vampires. Really, this book just doesn't sound like it's for me…
I heard so much about this book since its publication – it was wonderful, it was like Twilight, it was awful, had an abusive relationship, it was addictive… there is just too many opinions out there and in the meantime I lost interest to see for myself if it was a good series or not.
Previous Anti-TBRs:
What popular books do you know you'll never read?