You guys!!
I created a tag! (Applauses) If you remember, this was one of the things I wanted to do this year on my New Year resolutions, and I am pretty happy with this one. I hope you guys enjoy it, it ended up a bit long but I think it's fun to answer and rather quick!
Rules:
Link back to me so I can see everyone's answers! (Naty's Bookshelf)
Also link back to the person who tagged you!
Name one book for each category; try not to repeat books to make this more fun!
Tag at least 5 people

A Library Book
Wolf Hall by Hilary Mantel! I really enjoyed that book and even more its follow-up, Bring Up the Bodies. It's for sure the book that got me into historical fiction!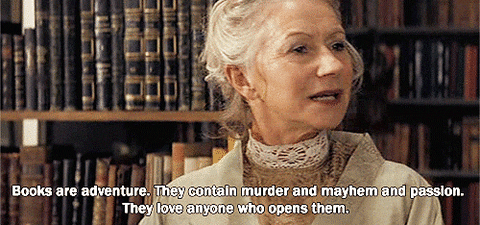 A Book You Got As a Gift
I recently got Kindred by Octavia Butler from my boyfriend! I'm so excited to read it! Continue reading →