Dear readers,
Today I am coming with some book recommendations if you don't know what to start with in your Audiobook app! Listening to books is an easy and practical way to read more, and I found I love reading contemporaries, thrillers and some YA fantasy as audio instead of reading on a Kindle or in paper. Also, it's much more practical if you're driving by car, or even in public transport.
Here are the ones I enjoyed most so far!
Contemporary
Crazy Rich Asians is such a funny story, full of different accents and it's very interesting to see the Singapore/Chinese accents being acted out (which I cannot say how authentic it is, but sounded very authentic to me!). I think the audiobook gave an extra layer to the story!
The Seven Husbands of Evelyn Hugo is such a fabulous book, and the narration is equally good! I loved how distinguishable the voices were and the emotion in them.
They Both Die At The End is narrated with one voice for Ruffus and one for Mateo, which made it so lovely and painful to listen to. The different personalities were beautifully represented and it broke my heart.
Simon vs The Homo Sapiens Agenda is so, so sweet and adorable, and I really enjoyed the audiobook! The narration was very well done. The voices were very different and Blue's voice just made my heart melt.
Erotic Stories for Punjabi Widows is a jewel! I can't believe this book isn't being super mega hyped right now. The audiobook was very fun, the accents and voices were perfectly distinguishable, and the narration of the erotic tales were quiet and silky, it made them quite sensual. But don't worry, this isn't just smut, the story is so awesome, powerful and feminist!
Challenger Deep is a beautiful story about the depths of mind, about mental illness and has beautiful quotable lines. I love this audiobook, the voices are done amazingly and make the whimsical characters sound even more whimsical. Really, really amazing story.
Fantasy & Science Fiction
The Diviners is honestly one of the best audiobooks out there. The voices are PERFECT, charming and so different from each other. The story is also very cool, mysterious and supernatural with a hint of horror.
Angelfall was so delicious to consume as an audiobook! The narrator did such a nice, husky voice for Raffe and Penryn is such a great character. The mix of romance and adventure is great, too!
To Kill a Kingdom is ohhh my gosh, so great. I loved Lira's beautiful, sensual voice. Prince Elian's voice is a bit urgent and angry, but I think it fits the character. If you like more than one narrator in an audiobook, you'll love this one!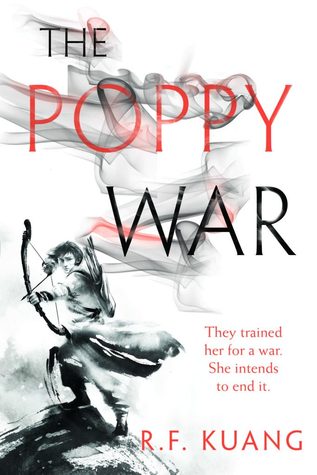 Heir to the Empire is great. So, so great. If you love Star Wars, this will be awesome, the narrator makes the voices so absolutely perfectly, plus there are SOUND EFFECTS, like R2-D2's sounds and Chewie's voice. Also the story will have a true classic Star Wars feeling, and diverges from the plot of movie 7 and on. It happens right after movie 6, so if you were disappointed by the new trilogy, you'll find perfect consolation with these books.
Illusive is a heist story, plus superpowers. Do you need more convincing? The narration was pretty great too, and it kept me immersed in the story!
The Poppy War is a dark adult fantasy. It's VERY dark, so approach with caution. The story is so great and epic, and the voice narration is awesome.
Thrillers
If you don't know what kind of book to start with, I suggest you begin with a thriller. It's difficult to maintain attention to listen to a long time to Audiobooks in the beginning (though it's much easier if you're for example doing chores), and thrillers are normally fast-paced.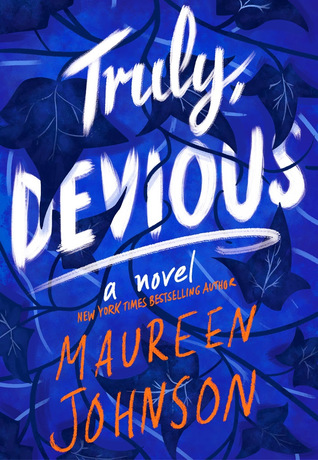 Behind Closed Doors's narration is SO great and emotional and the story keeps you on your toes! Seriously one of the best thrillers out there.
Stillhouse Lake has SUCH a strong narration, you can feel everything the characters do. It's amazing. Also the story is chilling and will certainly make you tense!
Truly, Devious is a wonderful YA mystery, and the voices are done so well! I highly recommend it if you want a unique story about a murder that has now turned into a cold case- and the girl who wants to solve it.
The Punch Escrow is such a great story, full of twists and mind-blowing scenes! The narration is also pretty good, and I recommend this especially if you loved Dark Matter!
Tresspassing is a thriller about a woman whose husband disappeared and now her grip of reality is slipping from her. If you read The Breakdown by B. A. Paris and loved it, this will definitely be a book for you! The ending is pretty great and the narration, too!
Have listened to any of those audiobooks? What books do you recommend listening to?