Hello readers!
I'm getting super excited already for Halloween. My boyfriend and I will be hosting a small party at our place (Clio's Boardgames will be there!) and play boardgames and have pizza and wear costumes. I decided this year to go as a witch, but I can't decide if I go as a cute-goth witch or as an "old hag" witch. The second takes lots more effort to do the makeup, and I'm not sure I'll have that much time (since I'm doing some other people's makeup too), but it sounds so much fun!! What do you guys think?
I listened to Book Riot's Get Booked and also SFF Yeah! podcasts! I hadn't listened to podcasts forever, so that was nice! 🙂
I wrote a list of cheap books on Twitter this Thursday, so I'm sure most of these are still cheap today, in case you wanna get new books but not pay much money:
I'm trying now to work on my Netgalley ratio (it's at 62% omg), so I will be focusing for the next weeks on the NG books I downloaded already! A few of them will also be on my Spooky October TBR, which I am so excited for!! Because of that, I'm not getting any new books for now, except for the stuff on Scribd, which I have signed up for until 17.09 anyway.
But I did buy a few ebooks, because they were free on Amazon (click on the covers to go to the Amazon page):
And I also got Crooked Kingdom, because I want to finish the duology this Fall!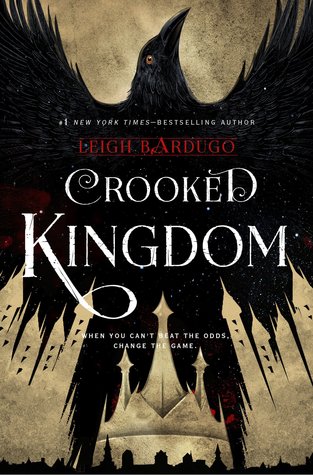 Continue reading →