Hello readers!
As you know, I took part in OWNtober, a month-long readathon created by Kathy from Books and Munches. So I tried to get as much read as possible from the books I already own. I thought it would be very difficult, because I do not tend to be very good with following TBRs, but it went surprisingly well. Here are the books I already owned and managed to read this month!
Books I Read
I am quite satisfied with the amount of books I read this month! Although frankly, I got a major "boost" from having been ill at home with an infection for a week and half. I've read a few more books as audio, but didn't include those because I didn't own them before this challenge started.
 (in progress)

Books I DNF-ed
I'm not a patient person by nature – I DNF ruthlessly. This month I probably broke my own record, though, DNF-ing 3 books in a month.

Donated/deleted without reading
I am on a more ~minimalist mood lately, so I am getting rid of books I'm not going to read anytime soon (aka. in the next two years, realistically). I didn't get rid of that many books, since I do read a lot anyway, but it's possible that in the future I'll be giving away more books without giving them a chance. I do have a lot of books.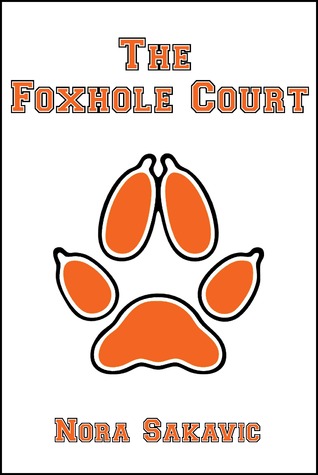 To All The Books I've Acquired Before
I've marked in bold any books I acquired between my first OWNtober post and this one!
A Closed and Common Orbit, by Becky Albertalli (Bookshelf 1)
Places in the Darkness, by Chris Brookmyre (Bookshelf 1)
The Invisible Library, by Ganevieve Cogman (Bookshelf 1)
The Cruel Prince, by Holly Black (Bookshelf 1)
The War in the Dark, by Nick Setchfield (Bookshelf 1)
The Custodian of Marvels, by Rod Duncan (Bookshelf 1)
The Astonishing Color of After, by Emily X.R. Pan (Bookshelf 1)
Nevermoor: The Trials of Morrigan Crow, by Jessica Townsend (Bookshelf 1)
Song of Achilles, by Madeline Miller (Bookshelf 1)
Kindred, by Octavia E. Butler (Bookshelf 1)
A Curse So Dark and Lonely, by Brigid Kemmerer (Netgalley)
The Queen of Crows, by Myke Cole (Netgalley)
Daughters of Forgotten Light, by Sean Grigsby (Netgalley)
The Pharaoh's Daughter, by Mesu Andrews (Netgalley)
Twice Dead, by Caitlin Seal (Netgalley)
The Benefits of Being an Octopus, by Ann Braden (Netgalley)
The Winter Riddle, by Sam Hooker (Netgalley)
Outrun the Wind, by Elizabeth Tammi (Netgalley)
Brave Enough, by Kati Gardner (Netgalley)
The Raging Ones, by Krista Ritchie; Becca Ritchie (Netgalley)
Someday, Somewhere, by Lindsay Champion (Netgalley)
Happiness, by Aminatta Forna (Netgalley)
The Sisters Mederos, by Patrice Sarath (Netgalley)
Starfish, by Akemi Dawn Bowman (Netgalley)
Why I'm No Longer Talking to White People About Race, by Reni Eddo-Lodge (Netgalley)
Sal, by Mick Kitson (Netgalley)
Portrait of a Murderer, by Anne Meredith (Netgalley)
The Book of Pearl, by Timothee de Fombelle (Netgalley)
Nothing But Sky, by Amy Trueblood (Netgalley)

Welcome to Lagos

: A Novel, by 

Chibundu Onuzo (Edelweiss)

Ayiti, by 

Roxane Gay (Edelweiss)

Honor Among Thieves, by 

Rachel Caine, Ann Aguirre (Edelweiss)

The End, by 

Fernanda Torres (Edelweiss)

Spliced, by 

Jon McGoran (Edelweiss)

Blood Water Paint, by 

Joy McCullough (Edelweiss)

The Queen of Hearts, by 

Kimmery Martin (Edelweiss)

The War of the Worlds, 

H. G. Wells (Kindle)

The Canterville Ghost, by 

Oscar Wilde (Kindle)

The Scarlet Letter, by 

Nathaniel Hawthorne (Kindle)

Mansfield Park, by 

Jane Austen (Kindle)

Far from the Madding Crowd, by 

Thomas Hardy (Kindle)

Isle of Blood and Stone (Tower of Winds), by 

Makiia Lucier (Kindle)

Basic Witches: How to Summon Success, Banish Drama, and Raise Hell with Your Coven, by 

Jaya Saxena, Jess Zimmerman (Kindle)

Soulless (Parasol Protectorate Series Book 1), by 

Gail Carriger (Kindle)

The Mysterious Affair at Styles (Illustrated), by 

Agatha Christie (Kindle)

Howl's Moving Castle (Howl's Castle Book 1), by 

Diana Wynne Jones (Kindle)

Now I Rise (And I Darken), by 

Kiersten White (Kindle)

This Savage Song (Monsters of Verity), by 

Victoria Schwab (Kindle)

Who Fears Death, by 

Nnedi Okorafor (Kindle)

The Things We Learn When We're Dead, by 

Charlie Laidlaw (Kindle)

Binti, by 

Nnedi Okorafor (Kindle)

Dreadnought: Nemesis – Book One, by 

April Daniels (Kindle)

The Long Way to a Small, Angry Planet (Wayfarers), by 

Becky Chambers (Kindle)

The Count of Monte Cristo, by 

Alexandre Dumas (Kindle)

All the Birds in the Sky, by 

Charlie Jane Anders (Kindle)

The Falconer: Book One of the Falconer Trilogy, by 

Elizabeth May (Kindle)

The Girl In Between: The Girl In Between Series Book 1, by 

Laekan Zea Kemp (Kindle)

Father Figure, by 

James J. Cudney (Kindle)

Allegedly, by 

Tiffany D. Jackso (Kindle)

Sacrificed to the Dragon (Stonefire British Dragons Book 1), by 

Jessie Donovan (Kindle)

Loved by the Dragon: A Dragon Shifter Paranormal Romance (Dawn of the Dragons Book 1), by 

Vivienne Savage (Kindle)

The Girl with Seven Names: A North Korean Defector's Story, by 

Hyeonseo Lee, David Joh (Kindle)

The Invisible Man, by 

H. G. Wells (Kindle)

Free to Kill (Katie Freeman Mysteries Book 1), by 

Julie Mellon (Kindle)

Snow Like Ashes, by 

Sara Raasch (Kindle)

Geekerella: A Fangirl Fairy Tale (Once Upon A Con), by 

Ashley Poston (Kindle)

The Fact of a Body: A Murder and a Memoir, by 

Alexandria Marzano-Lesnevich (Kindle)

Bloodline (Star Wars), by 

Claudia Gray (Kindle)

Endless Worlds Volume II: A Collection Of Dark Faerie Tales, by 

Peter Koevari, Matthew Wright, Ken Mann, James Peters, N.R. Marxsen, Anita Templer, Francis Burns, Renee Marski (Kindle)

Walk on Earth a Stranger (Gold Seer Trilogy), by 

Rae Carson (Kindle)

The Price of Salt, by 

Patricia Highsmith (Kindle)

The City of Brass, 

by

 S.A. Chakraborty (Bookshelf 2)

Something Eternal, by Joel T. McGrath (Bookshelf 2)

1Q84 (The Complete Trilogy), by Haruki Murakami (Bookshelf 2)

Night Angel (The Complete Trilogy), by Brent Weeks (Bookshelf 2)
The North Water, by Ian McGuire (Bookshelf 2)
Restless, by William Boyd (Bookshelf 2)
The Fifth Season, by N. K. Jemsin (Bookshelf 2)
O Circo Mecânico, by Genevieve Valentine (Bookshelf 2)
Wild Beauty, by Anna Marie McLemore (Bookshelf 2)
The Surface Breaks, by Louise O'Neill (Bookshelf 2)
The House of Spirits, by Isabel Allende (Bookshelf 2)
Eleanor Oliphant is Completely Fine, by Gail Honeyman (Bookshelf 2)
Beartown, by Frederik Backman (Bookshelf 2)
Exit West, by Mohsin Hamid (Bookshelf 2)
A Queda da Monarquia Francesa, by Munro Prince (Bookshelf 2)
Everyone Brave is Forgiven, by Chris Cleave (Bookshelf 2)
Equal Rites, by Terry Pratchet (Bookshelf 2)
The Remains of the Day, by Kazuo Ishiguro (Bookshelf 2)
The Light Between Oceans, by M. L. Stedman (Bookshelf 2)
The Three-Body Problem, by Cinxin Liu (Bookshelf 2)
Seraphina, by Rachel Hartman (Bookshelf 2)
Behold the Dreamers, by Imbolo Mbue (Bookshelf 2)
Vicious, by V. E. Schwab (Bookshelf 2)
The Murder of Roger Ackryod, by Agatha Christie (Bookshelf 2)
Illusion, by Paula Volsky (Bookshelf 2)
Penumbra, by André Vianco (Bookshelf 2)
Endurance, by Caroline Alexander (Bookshelf 2)
Mortal Engines, by Philip Reeve (Bookshelf 3)
The Name of the Wind, by Patrick Rothfuss (Bookshelf 3)

The Last Wish, by Andrzej Sapkowski (Bookshelf 3)

Scythe, by Neal Shusterman (Bookshelf 3)
A Darker Shade of Magic, by V. E. Schwab (Bookshelf 3)
Strange the Dreamer, by Laini Taylor (Bookshelf 3)
Em Algum Lugar Nas Estrelas, by Clare Vanderpool (Bookshelf 3)
20 Mil Léguas Submarinas, by Jules Vernes (Bookshelf 3)

The Clockwork Dynasty, by Daniel H. Wilson (Bookshelf 3)

A Hero Born, by Jin Yong (Bookshelf 3)
Jade City, by Fiona Lee (Bookshelf 3)
Lisboa, ? (Bookshelf 3)
Heartless, by Marissa Meyer (Bookshelf 3)
Herança, by Christopher Paolini (Bookshelf 3)
By Gaslight, by Steven Price (Bookshelf 3)
Do Androids Dream of Electric Sheep, by Philip K. Dick (Bookshelf 3)
The Book of Hidden Things, by Francesco Dimitri (Bookshelf 3)
The Iron King, by Maurice Druon (Bookshelf 3)
DC Comics Wonder Woman (Bookshelf 3)
Neverwhere, by Neil Gaiman (Bookshelf 3)
The Ocean Down the Lane, by Neil Gaiman (Bookshelf 3)
1808, ? (Bookshelf 3)
Three Sisters, Three Queens, by Philippa Gregory (Bookshelf 3)
Homegoing, by Yaa Gyasi (Bookshelf 3)
Rebel of the Sands, by Alwyn Hamilton (Bookshelf 3)
Das Geheimnis des Weissen Bandes, by Anthony Horowitz (Bookshelf 3)
Nevernight, by Jay Kristoff (Bookshelf 3)
Half a King, by Joe Abercrombie (Bookshelf 3)
Vengeance Road, by Erin Bowman (Bookshelf 3)
Three Things about Elsie, by Joanna Cannon (Bookshelf 3)
The Wizards of Once, by Cressida Crowell (Bookshelf 3)
Fools and Mortals, by Bernard Cromwell (Bookshelf 3)
Science Fiction and Fantasy, by several authors (Bookshelf 3)
Sphere, by Michael Crichton (Bookshelf 3)
Academic Curveball, by James Cudney (Kindle)
Sourdough, by Robin Sloan (Bookshelf 3)
Notes on a Nervous Planet, by Matt Haig (Edelweiss)
Here and Now and Then, by Mike Chen
Explorers of Witch Mountain, by Alex Bell
Nine Perfect Strangers, by Liane Moriarty
Provenance, by Ann Leckie