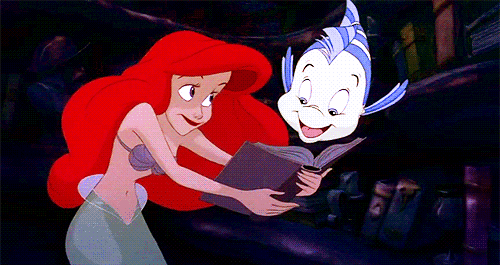 Hello bookworms!
Do you have this book that you read, fall in love with, want to scream about to the whole world but you just KNOW most people won't feel the same way? Maybe it's a book you feel is deeply underhyped or underrated, or maybe it's a book that means something so personal to you that you know other people won't relate to it as much as you… whatever the reason, you don't go around recommending it.
Here are mine!
This book was an emotional punch, and although being 700 pages long, I didn't really feel like it was that long at all – it's just so immersive and gripping. BUT… it's so, so depressive. And the drama in it is quite overboard – it goes and goes and goes and doesn't stop. So as much as I admire the engaging writing and the complex characters, neither will I read this book again nor will I recommend this book easily to people I know.
Okay, so this one maybe I have recommended once or so. This series is very entertaining, heavy on the romance side and generally a good YA fantasy. But it's not a book I will go recommending because… literally for each thing I liked about this book, I can recommend a better one. Romantic fantasy? Wintersong by S. Jae-Jones, A Court of Thorns and Roses. YA fantasy with a great female MC? To Kill a Kingdom by Alexandra Christo, Poison Study by Maria V. Snyder. Awesome female friendship in fantasy? The Alchemists of Loom by Elise Kova. While it was a fun book, I won't pretend it was a great book.
From Liane Moriarty's books, this one is the most subtle, I think. Its story is gripping and the characters are complex and full of their own secrets – and a tragedy occurs. But it's not a book with the "shocking" effect of My Husband's Secret or Big Little Lies. I really liked this book, but I think for people thinking of Big Little Lies, this is just not the book for them, which makes it difficult to recommend.
I had lots of fun with the Divergent series, and I was glued to the pages since book one. I really enjoyed it and I loved the badass female MC (back then I hadn't read lots of YA dystopia yet), but since then I've read lots of other books I loved so much more. So, much like The Kiss of Deception, when I think about the things I liked about this book, I always have books where I liked that aspect more, which I end up recommending instead.
To the Lighthouse by Virginia Woolf
This beautiful book is a mixture of philosophical thoughts, analysis of the relationships between the characters and gorgeous narration. There is virtually no plot, really, which makes it so, so difficult to recommend it to people. "What is this book about?" is the first question people ask, and it's unfair to describe the premise of the book and expect people to be interested in it. It's a book that only few people would read for fun, I suppose. But it's gorgeous, so gorgeous.