Hello bookworms!
If you have read or watched The Handmaid's Tale, you are probably still a bit shocked and seething with anger, or deep in thought. Either way, maybe you craved something different, like an empowering story, or wondered what that would look like the other way around with women being the oppressors, or simply want to read a bit more stories around women and their struggles in society – if that is the case, I have some recommendations for you! I will be suggesting from fantasy to other classics, so you have a wide variety of books about women's struggles to choose from!
I will be referring to The Handmaid's Tale as THT so that I don't repeat myself too much throughout the descriptions.
If you liked…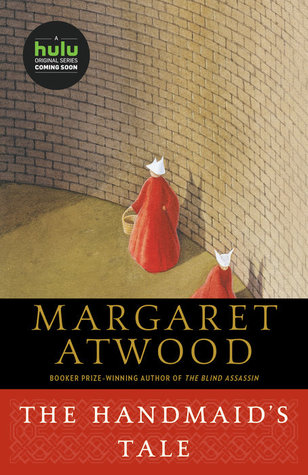 …then read:
Vox, by Christina Dalcher, if you want a 2018 version of The Handmaid's Tale. This book is set in a dystopian world where women have no rights and are only allowed 100 words per day. It's not as beautifully written as THT, and it moves much faster. It's like a thriller and technological version of THT!
Erotic Stories for Punjabi Widows, by Balli Kaur Jaswal, is a contemporary, and it is set around a group of Punjabi widows who take part in a course to learn to write but, instead, start sharing erotic stories. These widows are basically removed from society, aren't allowed to date, or to talk of certain things. They have such an invisible existence and it's fascinating to read about their dreams, desires and fantasies.
Young Jane Young, by Gabrielle Zevin, is a wonderful contemporary story that is based on the President Clinton and Monica Lewinsky scandal. It's about a girl who has suffered the consequences of having her affair with a married politician leak to the press, and tried to move on with her life. It's so powerful!
The Nowhere Girls, by Amy Reed, is about the oppression of girls in a high school, and how they start meeting up to share their stories and do something about the sexism they face. It's difficult to read at times (there's rape, for example), but it also has a strong message.
Grace and Fury, by Tracy Banghart, is a fantasy young adult novel, set in a world where women have no rights. It's centered around two sisters, Serina and Nomi – Serina is a beautiful girl, and was raised to hopefully one day become one of the women who live in the palace for the Heir's pleasure. Nomi was raised to be her handmaiden, but she wants so much more – she wants to read, to learn, to have freedom. This is a short book, but very intense!
The Power, by Naomi Alderman, won the Women's Prize for Fiction for good reason! This sci-fi story portrays in a mixture of "realistic fiction" and thriller, how the world would be different if women suddenly had the power of electricity. This generates lots of power struggle and explores the relationships between different characters who try to come to terms with this new reality.