Hello readers!
The picture above has nothing to do with the books I actually read this week, but I took it when I bought All about love, and I like the photo. The beer was pretty good. So I got quite a few audible books because I've cancelled my Scribd subscription, and I am going through them quite quickly.
On Netgalley I got approved for:
On Audible I got:
Interesting Reads Around the Web
Pages Unbound – Why Is YA So Dark?
Jamie's Shelves – ADULT BOOKS FOR YA READERS

Bookish Videos
None! I didn't watch any videos this week.
My Readings This Last Week
I made progress with Women Who Run with the Wolves! I'm reading this slowly, as I like to digest it little by little. It's a very inspiring read and I'm really enjoying it!
I finally picked up Academic Curveball!! I've been wanting to read this since it came out. I didn't know much about the plot, but it said "James J. Cudney" and "cozy mystery" and that was enough information for me.
I listened to Jar of Hearts, a thriller I'd heard SO MUCH about this year. When I learned it was narrated by January LaVoy, I simply bumped it to #1 on my next read. It wasn't even on my TBR but oh well. This is a rather dark kind of thriller, and I found some parts to be a bit too dark. I like my thrillers to be rather entertaining and keep me on edge, but some parts of this one literally took my appetite away. It is a pretty good one! It's just a quite dark. TW: rape, torture, toxic relationship, abuse.
I also read The Feather Thief, which is a nonfiction read about a heist. I have a review coming up to talk about this in a bit more detail, but I can say that I have mixed feelings about this book and won't be recommending it to other readers because I don't think it'll meet expectations. 3 stars.
I am now reading Based on a True Story and falling in love with this book. I am a sucker for stories about toxic, obsessive relationships, they just… suck you in. And this one has a writer main character (Delphine de Vigan herself) and a friendship (real? Fictional?) with a woman who's a ghost-writer. I love the quiet narration of the Audiobook.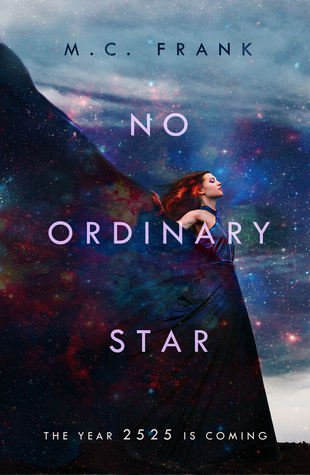 I also read No Ordinary Star, a beautiful short book that came highly recommended from Darque Dreamer, who really has a keen eye for spotting gorgeous sci-fi books. This gave me nutcracker vibes, and it was wonderful. I am not sure I will read the others because I have the impression they'll go in the usual dystopia + rebellion + war direction, and I love the question marks this end of the book left, and my imagination is filling the blanks. I loved both main characters. 4 stars to this little wonder.
 How was your week? What did you read? Did you read any cool bookish news?