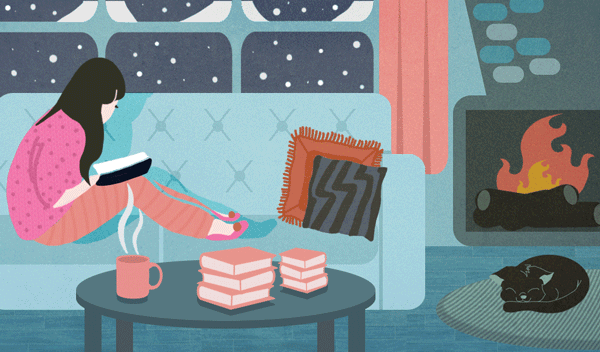 Hello readers!
It's cold again. Is it snowing already where you guys live? In Brazil it's Summer, and I can't wait to go there this January! But it will be cold here in the northern hemisphere basically until mid April, so it's great for getting atmospheric reading done! I also separated a couple books I want to read when I'm in Brazil and it's nice and summery 🙂
A Court of Frost and Starlight by Sarah J. Maas
It just sounds like the perfect time for this book! I heard it's very winter-y and Christmas-y.
Portrait of a Murderer: A Christmas Crime Story by Anne Meredith
It's a CHRISTMAS CRIME STORY. Ofc I will be reading it on Xmas!
Strange the Dreamer by Laini Taylor
This just sounds lovely to read during the cold days when I don't want to leave the house. A nice, thick fantasy book. *sighs dreamily*
Dragonshadow by Elle Katharine White
Because I will read this book the moment I get my hands on it! Jane Austen + Dragons I AM SOLD.
The Three-Body Problem by Cinxin Liu
Because it's sci-fi and cold weather is perfect for sci-fi!
Ariel by Sylvia Plath
This is a short book of poetry, and I think it will be lovely to read on my birthday, a few days before Christmas. It's a busy time, and a busy day, so I always try to get a bit of quiet time, when I like to just think and be introspect – and I think Ariel will be great company in those quiet moments I crave.
Auto da Compadecida by Ariano Suassuna
This is for sure one of my favorite books of all time. It's a Brazilian play (I don't normally love plays) about a group of people who find themselves facing their deaths. Then they go to the afterlife, where Jesus will decide if they'll go to heaven, hell or purgatory, and the rogue of the group tries to argue in their favor. It's HILARIOUS. In English it's called The Rogue's Trial.
Do Androids Dream of Electric Sheep? by Philip K. Dick
This was the book that the movie Blade Runner was based on, and it's a short and… dare I say… electrifying story about a guy who has to find and kill androids who look exactly like humans. The movie is pretty great (it's one of my dad's favorites), so I wonder if the book is similar or if they changed a lot of things.
So these are my reading plans for the next few months! Do you have any books in your Winter/Summer list? Let me know!