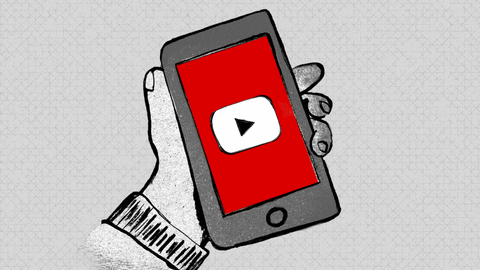 Hello readers!
I normally tend towards reading reviews a lot more than watching them, and to be honest, it took me a long, long time to start watching BookTube. But once I did, I got addicted!
BookTube is really entertaining, you get to see the person's personality and you can just leave it playing while getting ready in the morning and still listen about your favorite books, or books that come out soon, and so on! So here are my favorite ones!
Read by Zoe
I love Zoe's energy! She's sweet and loves YA books, and has such a cute relationship with her dad (if you want to die of cuteness overload, watch the videos with her dad, like her reading vlogs!). I love watching her videos when I want to smile!
PeruseProject
Regan's videos are so well-thought out and smart, it makes it much easier to decide whether to read a book or not. She reads mostly fantasy and YA, so if those are genres that interest you, I highly recommend watching her videos! She is the BookTuber most responsible for my growing TBR.
Thug Notes
If you want to laugh and also learn a bit more about classics, then I cannot recommend Thug Notes enough! He is fantastic and his analysis are on point, mostly focusing on classic literature but also including other genres from time to time. I presented this to my sister, who doesn't quite like classic lit, and she LOVED his channel. It's impossible not to binge-watch.
A Clockwork Reader
Hannah is so incredibly sweet, I love listening to her videos when I'm getting ready because you can definitely hear her smile in her voice. She has a quiet, well-modulated voice (anyone else chooses which Booktuber to listen to depending on the level of excitement they have?). She loves YA and our tastes match up pretty well, so I'm always getting recommendations from her!
Ariel Bissett
Ariel's videos really show her analytical thought process and down-to-earthness, and make you think. I find her quiet personality so refreshing! Her videos are honest and she reads different genres. Her analysis on The Catcher in the Rye made me almost not dislike the book so much anymore (and that is saying something).
Read with Cindy
Well, if you like nonsense and dry sarcasm, Cindy is your girl. I love her personality, and honestly, she's currently my favorite Youtuber. I jump to watch her videos the second I realize there's a new one. Chores? WHO CARES, THERE'S A CINDY VIDEO.
NayaReadsandSmiles
Naya is so, so sweet! Her videos always cheer me up and I love her reading taste, so she's great for spending some time binge-watching her videos and smiling together with her.