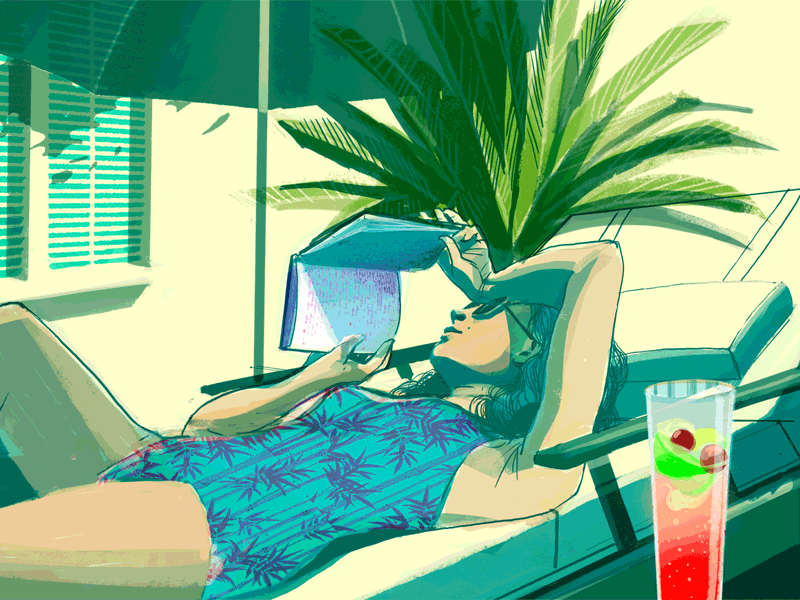 Hello book lovers! How are you?
I'm on vacation for the next week and half still, and it's been a bit crazy with travelling to see my family and keeping up with my reading and so on.  It's so, so hot in Brazil right now, it's impossible to be outside for too long before 17h. Really!
I've scheduled lots of posts the past few weeks and did lots of reading, as you guys saw, I'm trying to post more reviews of the books I read, not only the very best ones (as I normally do). I got so many books for Christmas and birthday and also I'm trying to curb my TBR so that I read only the stuff that really interests me and also get more spontaneous with my reading, so I'm using any time I can this vacation to get reading done!
I also set my Goodreads challenge, which I've been doing since 2014, and helps keep me motivated and know when I read what. This year I went BOLD and put 100 books! It's the first time my challenge goes that high, but last year I read 188 books so I thought even with trying to read less, 100 books is pretty realistic, and not so easy.
So here is the stuff I read in the meantime since my last Sunday Snuggle (which I won't do for the next two weeks, still!)
Books I'm currently reading:
What books did you read during the holiday?