Hello readers!
I think we all got sold on a book or two (or twenty per week) because of the hype. If you're part of the book blogging community, certainly your feed has been flooded with reviews, praise and glittery tears for certain books from time to time. You become so overwhelmingly curious that you must see what the fuss is about – and you read the book. This is how I met some of my favorite books ever, and also how I met the blandest, most disappointing reads.
This doesn't mean the books are BAD or anything. They were just not for me. I read them and perhaps it was that I was not in the right mood, or the writing didn't agree with me. Whatever the reason, they were not what I expected.
Here are some of the books I read because of the hype and they disappointed me one way or another.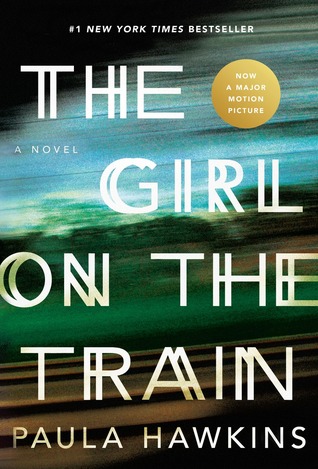 The Girl in the Train by Paula Hawkins
I guess by now you're sick and tired of me saying how I was disappointed by this book, but I'll say it another time. The main character was a big no for me, she was too slow to understand things right under her nose, and the plot felt weird, predictable and a bit simple. I just wanted more from this book.
An Enchantment of Ravens by Margaret Rogerson
I made my thoughts clear on this post about how this book and I didn't agree. This is supposed to be a literary fantasy YA fiction, a beautiful love story with gorgeous writing, with fae and paintings, and forests. But… the plot just didn't convince me. I was not going to read this book at all, but then I saw it on Riveted for free and I started reading it. And… no. Just no. I was so bored within the first pages I just had to give up.
The Bone Season by Samantha Shannon
This was another one that I gave up after just a few pages. I had heard many conflicting reviews on it, that the world building was weird, that it was fantastic, that it was confusing… so I started reading it, although my gut told me I wouldn't like it. And it was just not for me – I didn't like the writing at all, or the characters. Maybe I set myself up for failure, already thinking I'd dislike it… but now any interest I had on The Bone Season is gone and, with so many books on my TBR, it's not likely I'll try again.
Beneath a Scarlet Sky by Mark Sullivan
I had read about 50% of this book before I decided to give up. It was not a bad book at all – it was an interesting YA-style story based on a real person's experiences with WWII and how he managed in the end to save many people from the Nazis. But I have read a few novels set in WWII by now and, except for the fact that this one's main character comes from Italy, I didn't find it very special. It wasn't specially touching, and the dialogue was so unnatural. It just wasn't for me – but I know a lot of people who loved this book so much.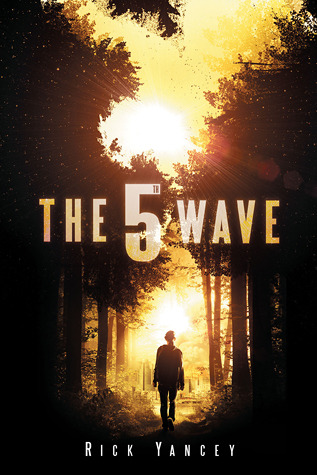 The 5th Wave by Rick Yancey
I read this entire book, and I actually enjoyed it. It was full of adventure, there was always stuff going on, the alien invasion theme really interested me. But… it was not all that it was said to be. I expected a more compacted story, and I had no idea it was a series. I also expected a main character a bit smarter, more plot twists, more gore and less romance. The 5th Wave isn't a bad book at all, but I was quite disappointed, considering all I had heard about it, and I won't continue with the sequel.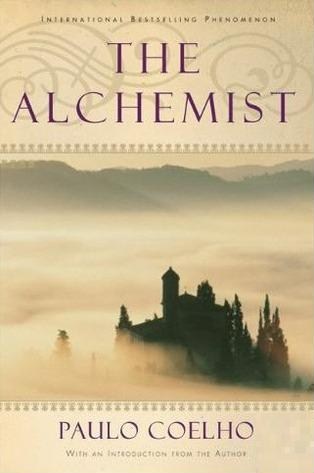 The Alchemist by Paulo Coelho
This is THE book people think of when they realize I'm from Brazil. "oh Brazil!! I read The Alchemist!!!" and I nod and I smile, all the while cringing on the inside and dying just a little bit. I don't really like this book, so full of bland characters and so empty of plot. I disliked the writing style. Really, there is not much praise I can give to this book at all.
Three Dark Crowns by Kendare Blake
The premise of this book is so cool. There is a character with my name, there are major events going on during my birthday, there is a dark fantasy world with Queens and battles to death. I thought I was going to love it so much! But this first book had way too much romance, not that much of a plot, the writing was too choppy for me, and I only really cared for one of the three main characters. BUT I persisted and read the second, which was so much better!!!, and then I gave up because even then the writing style was annoying me so much and I kept not caring much about the other characters.
What books did you find were way overhyped?