Hello readers!
Welcome to the first Sunday Snuggle from 2019! Gee, it surely took me a while to write one. I think two months?? I missed writing those. But end of the year and beginning of the year are always a mess, and I managed to post a lot of other things I wanted to (especially reviews!) and now we're back on the usual schedule of 3 posts per week Tuesday, Friday and Sunday. It was surely fun to have posts coming out almost everyday for over a month! Lots of new content on the blog.
I reached 700 followers on WordPress in the meantime and the 1000-follower mark on Twitter! That, plus a few email followers and people from Goodreads, make for such an overwhelming amount of love from you guys, thank you so much! ❤
This week I got:
From Audible:
Via Edelweiss, I got:
From Netgalley, I got:
Interesting Reads Around the Web
Nut Free Nerd – Thoughts on a Semester of Reading Roth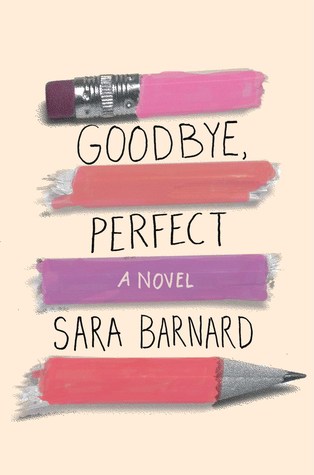 Book Princess Reviews: ARC REVIEW: "Goodbye, Perfect" by Sara Barnard
Rather Too Fond of Books – The Life Changing Magic of Tidying Up and how the #konmari method changed my life!
mousaibookscom – Review: Write Naked: A Bestseller's Secrets to Writing Romance & Navigating the Path to Success by Jennifer Probst

Bookish Videos
I didn't watch videos this week!
My Readings This Last Week
I finished The Winter King! As I was on vacation and on the mood for something romantic and sweet, and this was more intense than I expected (there is quite some abuse), but for most of it wildly enjoyable. It was unnecessarily long, with lots of horse riding and discussing heroes and so on. I was a bit bored at times, and not always sold on the romance (I do hate romances with strong power imbalances). I'm not publishing a review on the blog for it, but my review on Goodreads is up already. 3 stars!
I also read A Curse So Dark and Lonely! This was different from what I expected – much more politics and magic and fierceness! And heartbreak. I loved all the main characters and was impressed by how the world sucked me in. This is a DARK one. 4 stars!
I read The Lingering this week as an audiobook! This was a creepy and supernatural suspense story, and I hadn't read anything like it, so it was really good. Also, the weather looked EXACTLY like the cover, so it was especially atmospheric, especially when I went to the market and it was dark and I was 100% sure a serial killer was after me (nope… it was a cat). 4 stars!
I started The Fact of a Body, a book which tells the true crime story of Rick Langley, his victim Jeremy and his mom Lorelei, and also the author's memories on working as an intern in his case. This is being, so far quite an emotional read, in fact. Not the dry accounting of what happened, but feels human and sensitive. I am quite touched by it.
DNF-ed:
I did not fall in love with The Only Woman in the Room, as I expected. I think my idea of what the book would be like vs. what it actually was were too different. Not a bad book at all, but it didn't get my attention too much, and I found myself instead going through several articles on the internet about Hedy Lamarr's life.
How was your week? What did you read? Did you read any cool bookish news?