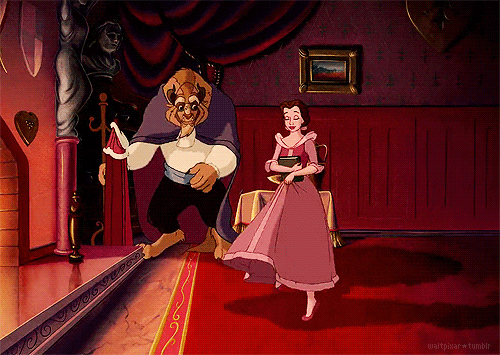 Hello readers!
My boyfriend and I love reading, and it's not unusual for us to spend a long time discussing what we're reading, passionately disagreeing about Homo Faber, raving about Chimamanda Ngozi Adichie's books and so on… so it's quite usual that we suggest reading material to each other. So I asked him to put together a few of the books he's been suggesting to me the past few months into a post! I'm still deciding which (if any) I will add to my TBR, but I'm quite tempted.
A Game of Thrones (George R. R. Martin)
One could say a great many things about A Game of Thrones. It is epic, smart fantasy with a strong touch of realism in its world-building, its characters, and their relationships with each other. It's a page-turner. It's a work that makes you question who you are rooting for and why and therefore makes you think about your assumptions and values. But as Game of Thrones has been the biggest hype of the last seven years, one can just as well be silent and expect everybody else to know what it's about. Naty has already vowed to pick up the books once all of them are published. By GRRM's current writing pace, I would estimate she still has time until 2030 to read other things. Like, for example…
Bitch Doctrine (Laurie Penny)
Wait, did I just call my girlfriend a bitch? According to her, that's what I did at one of our very first meetings anyway. But I swear, I said "witch", and I meant it in the most positive way (think: Hermione, not Snow White's evil stepmother in witch form). As for the book: It's a collection of essays by feminist, journalist, activist Laurie Penny. As collections of essays go, there are stronger and not-so-strong ones among them, but Penny's ceiling is higher than that of most others, and her passionately acerbic prose shines in any case.
Mary Stuart (Friedrich Schiller)
A story from Tudor England. Two queens clash, each of them bound by very different external restrictions. So, quite up Naty's alley, right? What makes this different from all the other Tudor books? Well, it's a play, and it's 200 years old. But the takeaways about identity, agency, and the solitude of power are timeless.
The Thing Around Your Neck (Chimamanda Ngozi Adichie)
I would literally recommend anything I've read by Chimamanda Ngozi Adichie, and beside The Thing Around Your Neck, this encompasses three full novels and a non-fiction book. The thing is that Naty has read all those others already but has skipped on The Thing Around Your Neck as short stories are not so much her thing. Never mind that, I say! Adichie's prose is as hauntingly beautiful as ever, and the very different individual characters of the stories form a mosaic of the human condition together – laughing, grieving, being weak, being strong, and always struggling.
The Satanic Verses (Salman Rushdie)
Not many books have earned their author a death sentence (in absentia). The Satanic Verses, however, are more than just a provocation to fundamentalists. They interweave the stories of two survivors of a plane crash with dreams of older and grander times. They explore migration and religion, agency and fate. And, they are hella fun to read.
Have you read any of the books below? Did you like them?