Hello readers!
If you remember, on Valentine's Day I posted that I would try more books of the genre, since this is indisputably the least read genre in fiction for me. So today I am showing what I have read since, what I thought of those books and if they helped change my mind!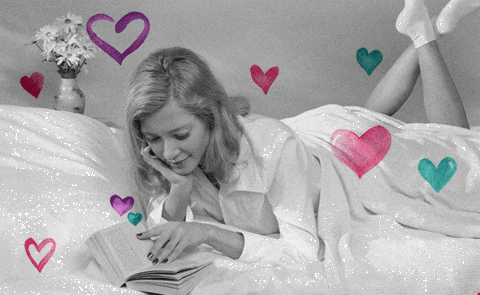 What I read since February 2018
The Wedding Date by Jasmine Guillory
Hummm, I didn't love neither hate this book. While it was entertaining, I didn't buy the romance at all. It was just not for me, which was disappointing, being one of the few contemporary romances I've ever read. Also I found out that ~sexy scenes on Audiobooks just aren't for me.
Rating: ★★★☆☆
Wintersong by S. Jae-Jones
I am so in love with this book. It's got a lush, dark world building, a mysterious Goblin king, a talented main character, there's lots of music and pain and love. It broke my heart.
Rating: ★★★★★
Hollywood Dirt by Alessandra Torre
This was okay. I gave it 4 instead of 3 stars because the steamy scenes were SO sexy and because the main character had a no-nonsense personality, which I really appreciated.
Rating: ★★★★☆
Jane Eyre by Charlotte Bronte
A beloved classic, definitely dark and bleak for most of it, and whose romance I was really not into until the last 100 pages or so. But then it got really good, and I actually liked Jane a lot!
Rating: ★★★★☆
180 Seconds by Jessica Park
It seems to be a trend for me to like YA romances more than adult romance books. Is that weird? This one was so cute, so sweet and so heartbreaking. I loved it!
Rating: ★★★★☆
Goddess of Spring by P. C. Cast
SO steamy, I loved it. Handsome gods, Underworld, afterlife, wine… what more can you possibly want from a book? I loved the romance and how mysterious but sweet Hades was. I never thought I'd be attracted to Hades in a lifetime.
Rating: ★★★★★
A Princess in Theory by Alyssa Cole
This was my introduction to Alyssa Cole books. And oh my gosh, I love them so much! I am ADDICTED.
Rating: ★★★★☆
Simon vs The Homo Sapiens Agenda by Becky Albertalli
This was SO sweet, so absolutely cute. I loved it. I NEED to watch the movie.
Rating: ★★★★☆
An Extraordinary Union by Alyssa Cole
And this is one of the few historical romances I really liked. This is set during the civil war, and I thought it was dealt with really nicely. It can be cringe-y and problematic to have a black woman and a white man during the civil war having a relationship, but this was so brilliant. I loved it.
Rating: ★★★★☆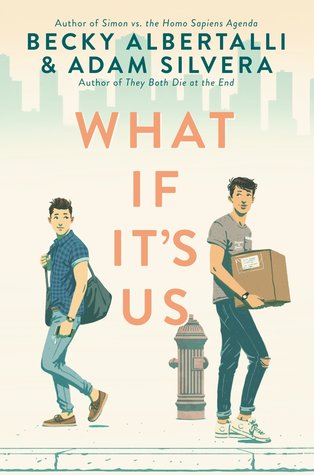 What If It's Us by Becky Albertalli and Adam Silvera
I didn't like this book as much as I liked the books of Becky and Adam. It was okay, but I might have had my expectations way too high.
Rating: ★★☆☆☆
A Touch of Crimson by Sylvia Day
This was very disappointing. Like reading actual Twilight fanfiction by someone who has read 50 shades and decided it was a great plot.
Rating: ★★☆☆☆
A Duke by Default by Alyssa Cole
Did I say I was obsessed with Alyssa Cole books?? This one has Edinburgh and a Scottish man teaching swordfight and… I'm swooning, sue me. Also, Naledi from A Princess in Theory shows up a little and I kind of love it.
Rating: ★★★★☆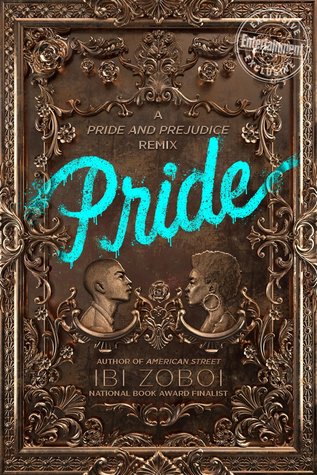 Pestilence by Laura Thalassa
This is another book that I think we can blame 50 shades for existing. There is torture, kidnapping, Stockholm syndrome, but DAMN this is a hot book. Plus the plot is actually interesting… but damn
Rating: ★★☆☆☆
Pride by Ibi Zoboi
I was underwhelmed by this book. It's a retelling of Pride and Prejudice, there's a social discussion about gentrification, but that's about all that I liked. I didn't love the romance either.
Rating: ★★★☆☆
The Guernsey Literary and Potato Peel Pie Society by Mary Ann Shaffer, Annie Barrows
I absolutely LOVED this book. It's so… bookish. Really. It's about a woman who used to write light-hearted content during WWII to keep people's mood a bit lighter, and now she wants to be come a more serious writer, and gets entangled in the story of a literary society. The romance is not entirely central to the story, although it's definitely a romance book (you got to read it to see what I mean). This is wonderful. Just writing about this book makes me smile.
Rating: ★★★★★
Matchmaking for Beginners by Maddie Dawson
Reading this book is when I realized… "wait a second. This is 100% a romance book. It doesn't even try to be a historical fiction or fantasy, like I normally read." and thus it seems like I've been converted into a romance reader and cannot pretend anymore that I like the "great world building of this fantasy book" or "how the historical background is interesting". NOPE. Pure romance. And I loved it. It was a bit magical, sweet and whimsical. I love Patrick. But mostly I hate Noah, to be honest.
Rating: ★★★★★
After I Do by Taylor Jenkins Reid
This is the story of a couple trying to make their marriage work by taking one year apart. Yes, the recipe of disaster. It's not exactly a romance, I think, but also is – it's about a couple trying to stay together, after all. This was so touching and I loved it.
Rating: ★★★★☆
The Kiss Quotient by Helen Hoang
This is such a sweet story. It's about Stella, a brilliant Econometrist who has been belatedly diagnosed with autism and struggles to enjoy dating men, and thinks she is awful at sex. To correct that, she hires Michael, an escort who is wildly popular for his looks, and has kind eyes. He agrees to give her sex and relationship lessons… but didn't expect to have feelings for the shy girl.
Rating: ★★★★☆
Maybe in Another Life by Taylor Jenkins Reid
Can you tell I have a Taylor Jenkins Reid crush? This story follows two timelines: one in which Hannah stays in a party with her ex-boyfriend and rekindles the romance, and one in which she leaves. It's so interesting, and I was entranced by the story. This is so good.
Rating: ★★★★☆
A Court of Frost and Starlight by Sarah J. Maas
I did not enjoy this book at ALL. Some parts of it were more or less palatable, and I did enjoy going back to the Court world. But damn, this was BORING and problematic.
Rating: ★★★★☆
Tripping on a Halo by Alessandra Torre
This was silly, quirky and so very sugary. Put me immediately on a good mood, but wasn't an amazing read. I'll not re-read it, but I'm still glad to have read this. I think I'll read anything Alessandra Torre publishes, really.
Rating: ★★★★☆
A Linguagem do Amor by Lola Salgado
Oh my god, this was such an addictive read. It's a Brazilian romance story (in Portuguese) recommended by a friend and I DEVOURED this in a day. It stuck in my mind for days after that. It was such an emotional and sexy read.
Rating: ★★★★☆
The Winter King by C. L. Wilson
I actually started The Winter King before A Linguagem do Amor, but… I dragged on with it. In the end I went for a medium rating, but there were parts where I LOVED this book and others where I almost gave up reading it altogether. I'm not going to continue the series.
Rating: ★★★☆☆
Once Ghosted, Twice Shy, by Alyssa Cole
This novella was sweet and a punch to the gut, so, the usual Alyssa Cole deal. Lovely, and I really liked seeing a bit more of Likotsi!
Rating: ★★★★☆
A Prince on Paper, by Alyssa Cole
Apart from an upcoming novella, this is the LAST Reluctant Royals sequel and I am very upset about this. This was fun and sexy and Nya grew on me as the story went on. Johan already had my heart since his first appearance, so that was awesome. Great conversations on colonization, gender identity and family trauma… great story!
Rating: ★★★★☆
Conclusions
Phew! I ended up reading quite a lot of romance since last February. Shockingly, I've read FAR more romance than other genres that are traditionally my favorites, like sci-fi and historical fiction. Who am I??? It took me 15 books to realize that, but it seems like I am now an official romance reader, fully converted. I'm a believer now. How very funny – I thought this experiment would end up differently!
Here is what I thought was going to happen: I'd enjoy maybe half of the books, love one of two that were mixed with other genres I normally love (fantasy, historical fiction) and be lukewarm about the others, at most. I thought I would not be able to connect to the characters, who of course must be thinking of romance all the time since those are romance books. They must have lovey-dovey thoughts all the time, and have infatuated dialogue, full of cheesy lines, bland but hot love interests and unrelatable heroines. DAMN, was I wrong!
Here is what happened: I started to crave romance novels from time to time, when I wanted to get immersed in a story, or a mood boost. I fell in love with the realistic lives of the main characters, their very real problems and flaws. The love interests were sometimes sweet, sometimes blunt and almost rude, but most of the time really dedicated to the relationship, to bettering themselves, to making their partner happy and respecting boundaries. They weren't manipulative, or generic, as I expected. They were real people (except probably hotter than your average person).
I've been thinking about it, and it really bothered me that a genre that is typically for women readers was something I really took immediate dislike for. That is internalized misogyny (see the link at the end of the post to read more), and I refuse to snob at things that are aimed at women just because. This has always been an issue for me – I have always wanted to be respected for being myself and for being smart, so I rejected typically feminine things (fashion, makeup, romance books, being emotionally mature (sigh…) etc) as a stupid move to be "taken seriously". I've been putting lots of work into finding which things I actually don't like and which were just my prejudice. Turns out romance book were in this latter category!
There are soppy romances, yes. Just like there is too-stereotypical fantasy, boring thrillers, overly-researched-descriptions historical fiction. There were pretty awesome books that I was missing out on. I know now what kind of romance I like, found a few new authors that are favorites, and I look so much forward to finding new novels to give my heart to!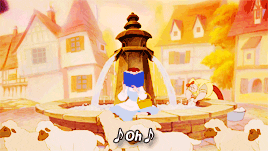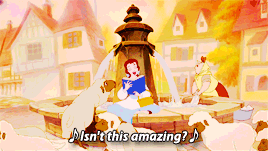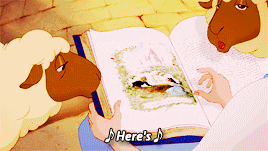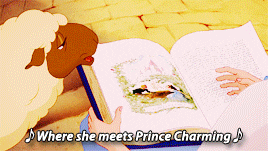 Here is a discussion from Book Riot that I thought was great: Has Internalized Misogyny Been Stopping Me from Reading Romance Novels My Whole Life?
Similarly, Goodreads has recently posted the following interesting article: Romance Readers Don't Actually Love Jerks—and Other Misconceptions Debunked by Experts