Hello readers!
When I started running a bit more seriously than just as a warm up to my workouts, I figured a sports watch would be very helpful. I don't like wearing watches very much and was a bit skeptical in the beginning, but all the people I know at work who run really recommended getting one, so I went online and bought the cheapest one I could find. It was really helpful! Keeping my heartbeat in check and finding out my pace and how far I was running was really good to help me structure my trainings and keep track of my performance.
Within a few months I decided to upgrade and got a really good running watch that measured things I didn't even know existed (VO2 what). It was a data-lover's dream come true. So many graphs!
I love graphs
Theeen a couple months later the screen broke (it may or may not have been my fault). I returned it and now I'm waiting for the repair/replacement. It's been about two months now that I haven't used my watch (slow service is all kinds of fun). So I've been running without a sports watch for about the same time that I ran with it, and here are my impressions: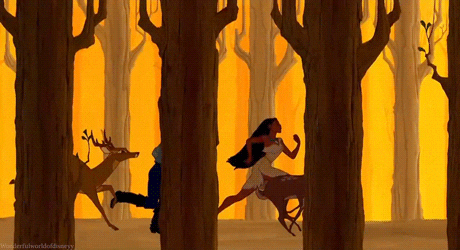 Running without a watch
Pros:
I don't really feel it affected my performance in a negative way at all
Definitely cheaper and therefore making running is more accessible
No sunburn in the shape of a watch! Hahaha
I follow my body for when it's time to stop, to go faster, to go easy. But this is easier to do anyway now that I'm not so much of a beginner and my body is more used to running. So it's hard to tell if that is a running-without-a-watch benefit really or a getting-better-at-running consequence.
Cons:
I don't have a very good idea of my time or distances (but I also don't normally plan my running routes a lot)
To fix the problem above, I have been running a lot more on the treadmill, which helps me keep track of time & pacing but isn't as pleasant as running outside, also it doesn't reproduce the outside environment very well and isn't ideal for prepping for a run.
I take my phone with me for running, which I normally prefer not to do (not a big deal, though).
I don't get information on my heartbeat, except for feeling when it's beating too heavy in my chest, so it's harder to know when I should be taking it easy to last longer in the runs.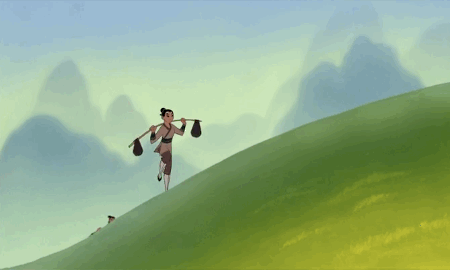 Running with a watch
Pros:
Those graphs! Heartbeat, pace, elevation. You can see the numbers improving over time. I also love the little rewards it gives you (fastest km! Fastest mile! Fastest 5k!), makes me feel so good about myself. Generally I find the watch very motivating.
Easier to create a running training plan (but not absolutely necessary!) because you can easily check for time and speed. A friend of mine uses his phone for that, but I find using phones cumbersome and distracting.
Lots of these are also smart watches, if that is something you like (I hate smart watches, but I think lots of people like them).
When I was much more of a beginner, I found that it helped me stay consistent. If you spend that much money on a watch, you really want to be fit.
If you have a lot of people at work of in your friend groups that run, it's likely they have a watch, which makes it fun to create challenges etc.
You can just put your running gear on and go! No checking where to put your phone, if it's charged, if it's silent or not etc. I like feeling light when I run, so the fewer things I bring, the better!
Cons:
Really expensive
Requires you to have a smartphone and download an app
The battery can last no longer than a couple days if you use music
For strength training it's not really that great, you have to add a lot of things manually. I didn't get to play around with that a lot before having to return it for repair, but I didn't see, for example, where to put the weight you use on the machines. It counts the same effort/calories for you lifting different weights.
I don't have a way to tell for sure, but it counts calories on each exercise you do, and it looks a bit exaggerated to me. I'm 1,58m tall and heading to my 30s, it's hard for me to believe that a 3km run made me burn 300 kcal, even if I was going particularly faster than usual. And also that a highly inclined run on the treadmill, a run with no inclination on the treadmill and a run on trail will burn the same calories. Maybe that's accurate, who knows, but it's way above what my previous watch said and way above what my phone's sports app says. So if you have a diet plan based on calories (which I don't), it might make your math be quite off.
Conclusions
Personally, I will continue using my watch (I already bought one, anyway!). Do you need one? No. Should you get one? Depends on your preference and if you're able to afford it!
If you want to start running, simply check the time when you leave and when your return and have an idea of how far the path you take is. What my fiancé does is check on Google maps the path he takes to know how far to go and when to return. It's worked well enough for him, who's never owned a sports watch and has been running for years.
I like having all that data available and I generally liked having a watch on my wrist. Since the one I own also has music, I don't need a phone to go out running and listen to my playlist, which for me is a plus. I struggled with consistency on the first few weeks without it, but it hasn't been too big a problem since then – like anything else, it's just a matter of getting used to it and adapting. But I prefer knowing how far I've run without necessarily having to plan my route and be able to adapt my running plan to how I physically feel
I worry about the emphasis on calories that a lot of sports apps have, which isn't an issue for me but it's not too pleasant to be constantly reminded of the calories you (supposedly) burned vs (supposedly) consumed. So definitely don't get a watch for that reason alone.