Hello bookworms!
It's my birthdaaaay! Yayy!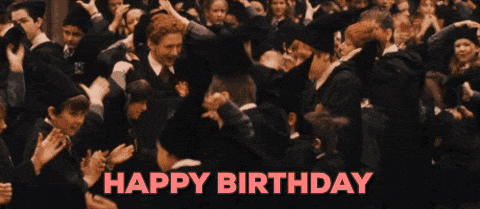 And because I'm travelling right now and going to watch Star Wars VIII and eat lots of cake while contemplating my mortality, I decided it would be fun to do this tag! Because I'm a strong, independent woman I tagged myself (also it's my birthday), and thought it would be fun doing a tag that is both more personal and bookish (like me!! The Birthday Girl!!)
1. Find a book for each of your initials
Nevernight, by Jay Kristoff
A Court of Mist and Fury, by Sarah J. Maas
To The Lighthouse, by Virginia Woolf
Adulthood is a Myth, Sarah's Scribbles
Leia, Princess of Alderaan
Inside Out And Back Again, Thanhha Lai
Americanah, by Chimamanda Ngozi Adichie
Guess who only realized "Initials" and "Name" aren't the same word only after answering this. Oh, well!
2. Count your age along your bookshelf: What book is it?
The Poisoned Crown, by Maurice Druon! I'm yet to read this series, but it looks so gooood… plus both my boyfriend and mom recommend it very highly!
3. Pick a book set in your city/country
Epitaph of a Small Winner, or as I know it, The Posthumous Memoirs of Brás Cubas is a witty, short book (200 pages) about the life of Brás Cubas, except it's told by him… after he dies. He's got a dry humor and is very cynical and I enjoyed this book very much!
4. Pick a book that represents a destination you'd love to travel to
Egypt! Death on the Nile by Agatha Christie 🙂
5. Pick a book that's your favorite color
…blue!
6. Which book do you have the fondest memories of?
Artemis Fowl! I first read this book when I was 10 and my friend and I were so hyped about it that I sneakily bought her a copy for her birthday. I have re-read this a lot of times! It was fun to get the rest of the series coming as I got older and so did Artemis.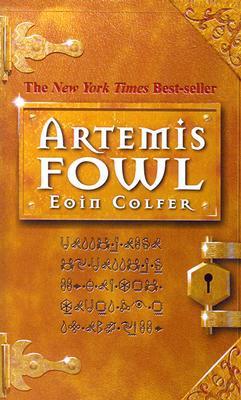 7. Which book did you have the most difficulty reading?
Cutting for Stone. I had a complicated relationship with this book and ended up giving it 2 stars. It digressed a lot into the historical facts and into the lives of characters I cared little for. Also I disliked the main character and found the book to be quite problematic in the end.
8. Which book in your TBR pile will give you the biggest accomplishment when you finish it?
A Little Life! It's been on my TBR for a really long time now, and I always end up picking something else to read because it's supposed to be very sad and dense, and it's so thick… but one day!!
I tag:
Bionic Bookworm / Coffee Loving Bookoholic / Diary of a Bookfiend / Birdie Bookworm / This is My Truth Now / The Cursed Books / Darque Dreamer / MNBernard Books / A Page of Jenniely / Never not Reading